---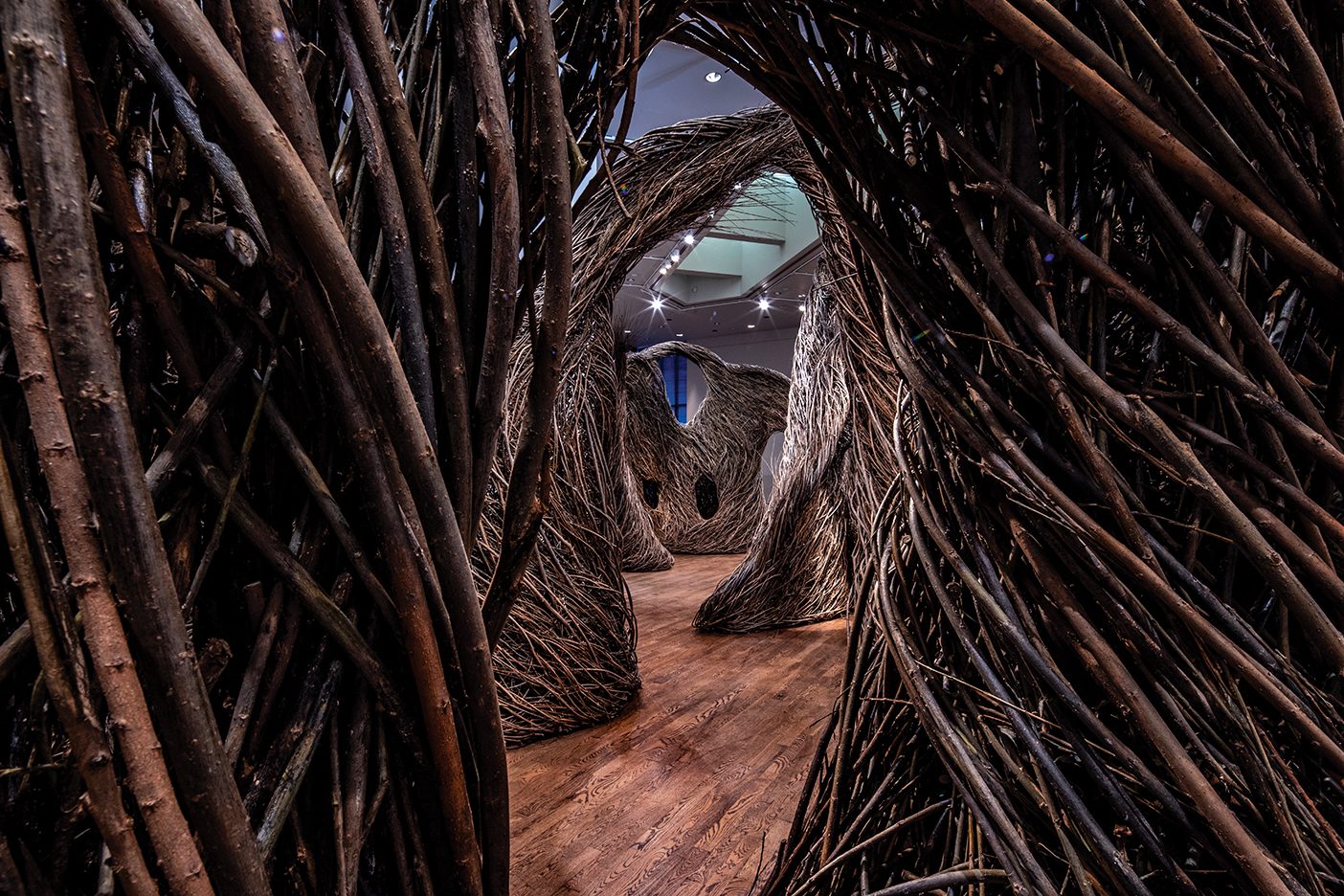 A child's playhouse. A bird nest. A mythical woodland.
All describe Windswept, the new BYU Museum of Art installation that weaves 30,000 pounds of willow saplings into sweeping archways and hollows. Some 100 BYU students and community volunteers assisted in constructing the exhibition over three weeks.
The artist, Patrick Dougherty, has built more than 300 such works around the world, from the Smithsonian to Serbia. "If you take these sticks out of the woods, they become lines with which to draw," he explains.
Like most of his works, Dougherty designed Windswept impromptu, drawing inspiration and help from his locale. His muse: the Wasatch ridgeline.
Dougherty used the naturally tapering sticks to create direction and vigor. A crisp, undulating rim suggests the "movement of the ridgeline as it moves from mountain to mountain," he says. "You imagine there's life in the thing itself."
Windswept is on display at the MOA through October 2019.