Crayon Jewels
This year's summer issue came out with a twist: the cover was a coloring page.
---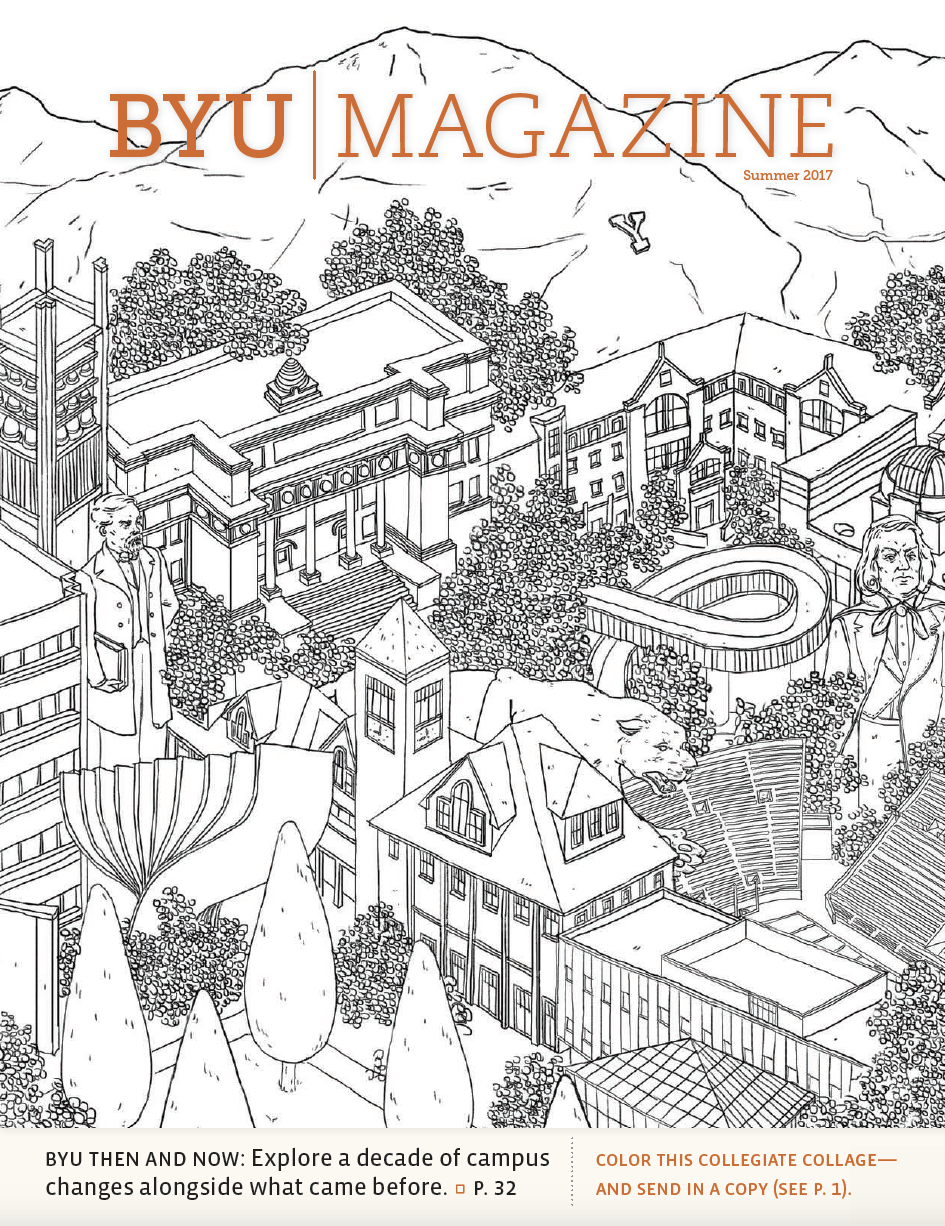 The collegiate collage on our summer cover featured some of BYU's most iconic locations, buildings, and statues. We invited readers to color the cover and send in a copy, and Cougars—and Cougar cubs—responded in kind.
We posted the collection in a coloring contest on Facebook, where the cover with the most likes won Chip Cookies. We sent cookies to a few other award winners as well. See the fan favorite, the other winning categories, and the full gallery of submissions below.
The Fan Favorite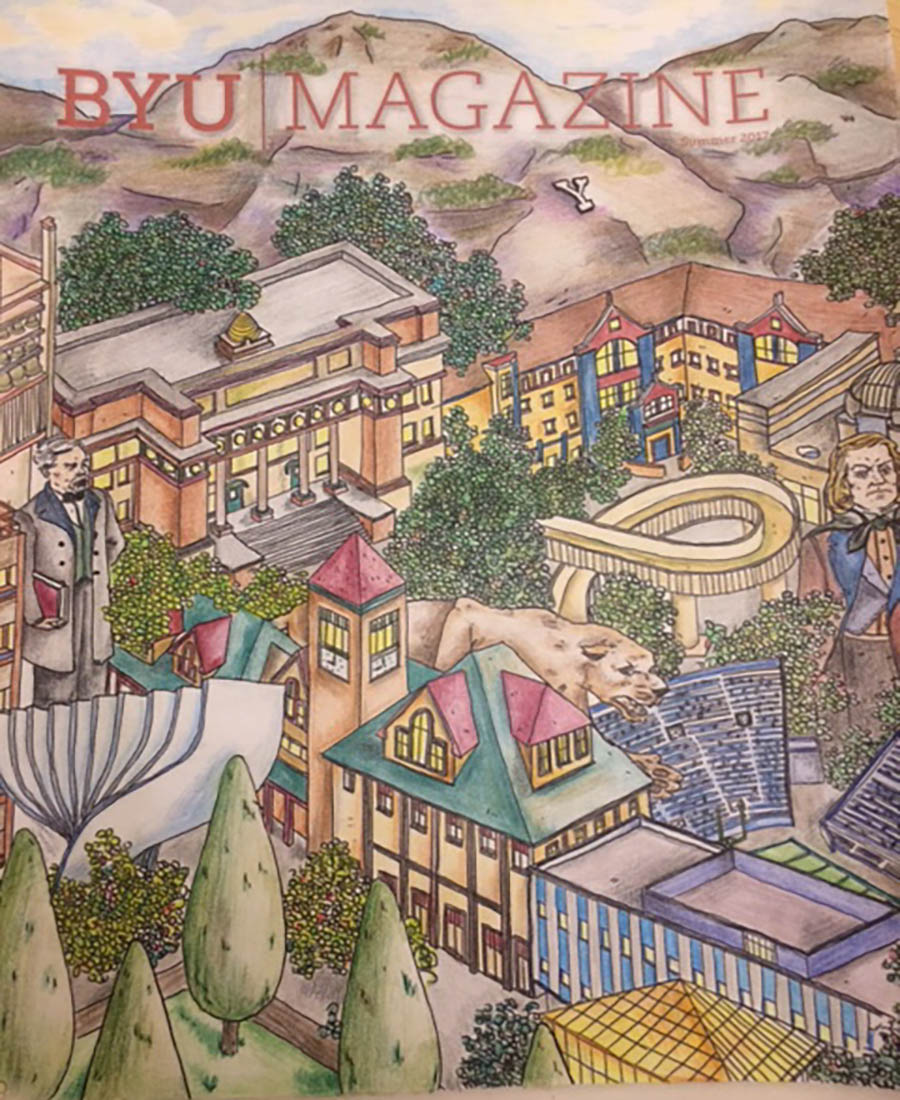 True Blue Award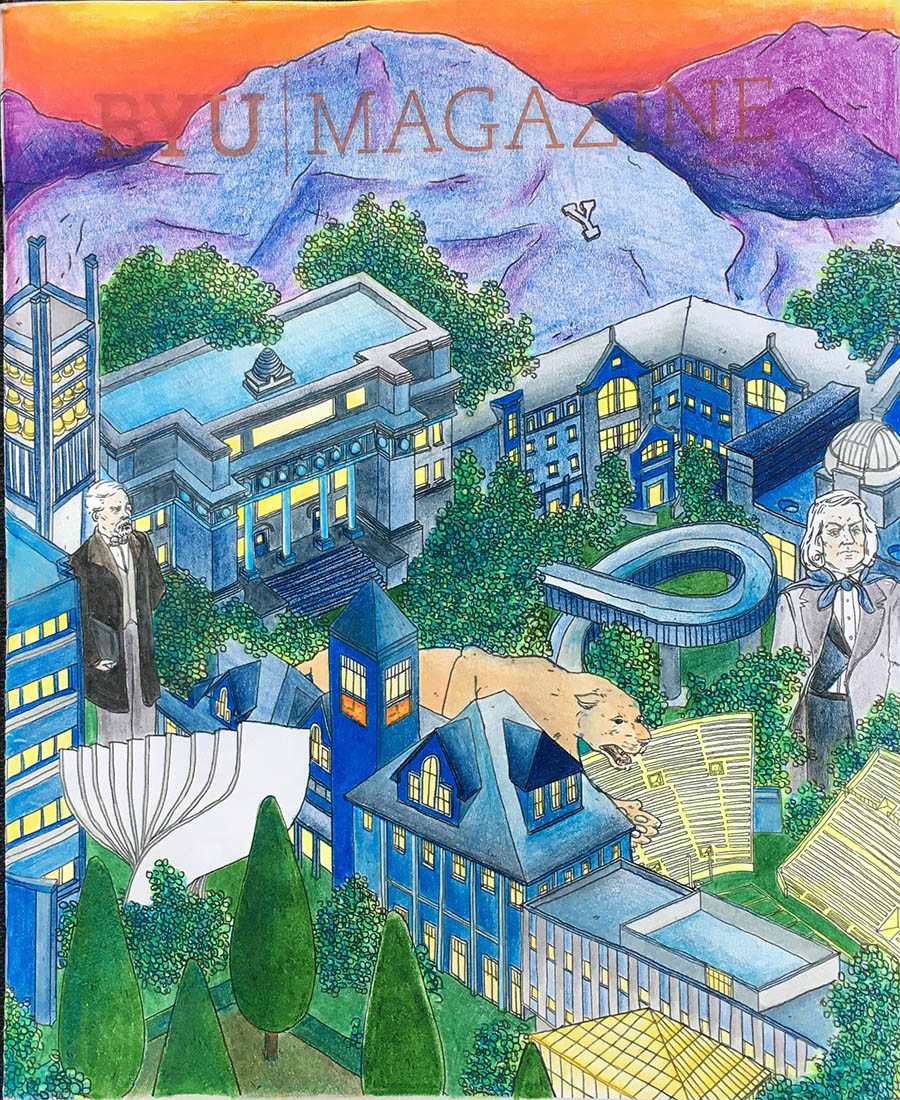 Outside the Lines Award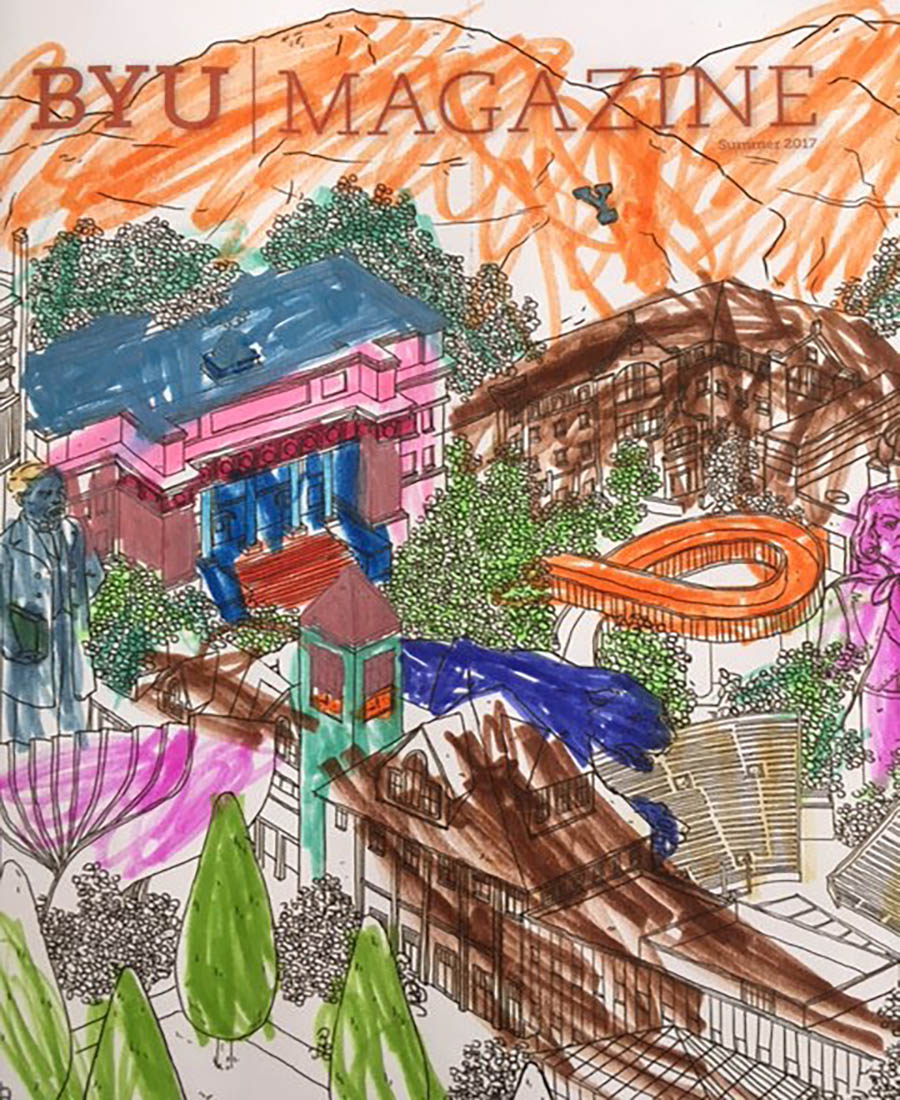 Inside the Lines Award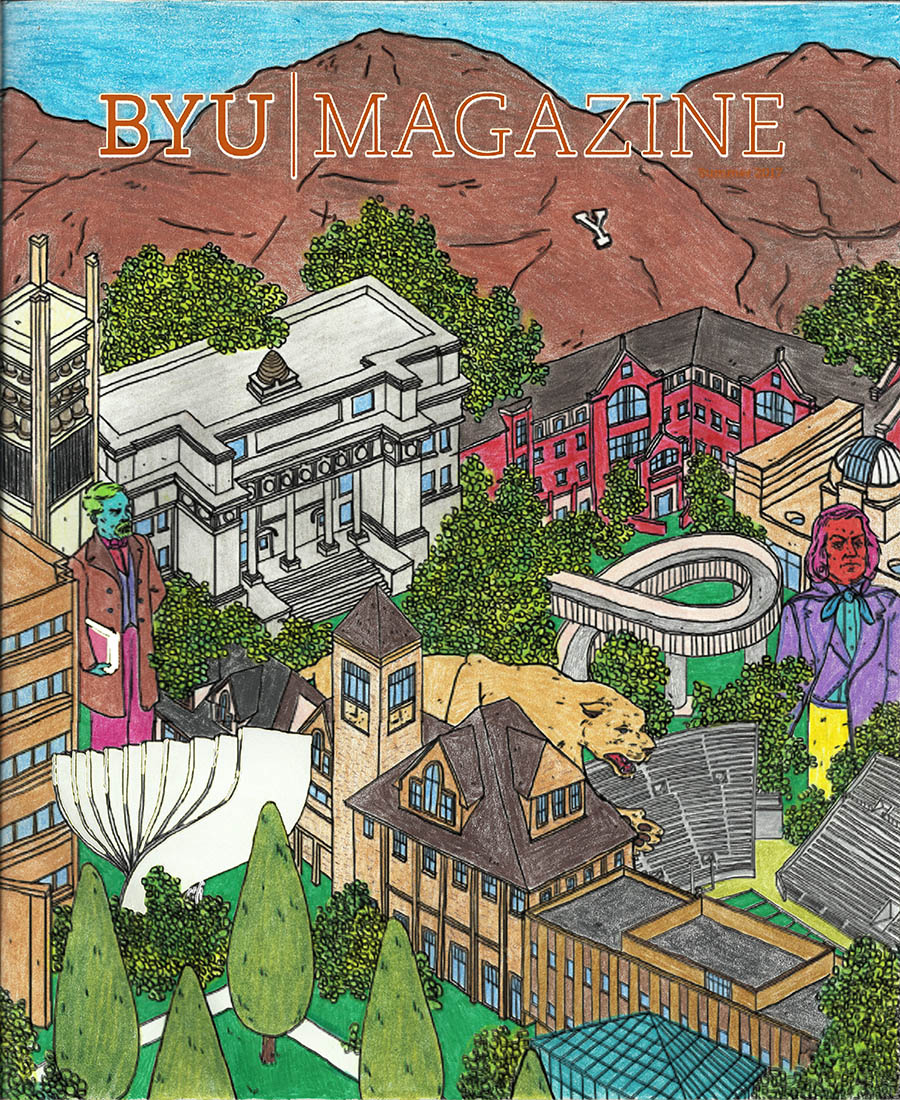 See the rest of the submissions: