---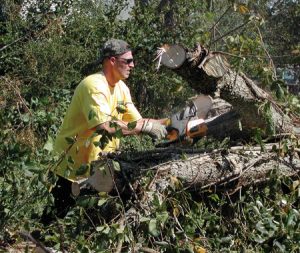 Together, BYU alumni are a remarkable force for good.
The Spirit of the Y means something different to each of us who attended BYU. It is a feeling that sweeps over me every time I come around the Point of the Mountain into Utah Valley, reminding me of the emotion I felt returning to school each fall—returning to a place where I felt part of something special; a place where I met my wife; a place where I found my profession; a place where I could feel myself growing in stature both with God and man; a place that prepared me well to live and serve in the world.
BYU exists "to assist individuals in their quest for perfection and eternal life." To this end, BYU seeks to develop students of faith, intellect, and character who have the skills and the desire to continue learning and serving throughout their lives.
In accomplishing its mission, BYU's greatest assets are not the buildings and facilities that cover the campus we fondly remember as our former home. The greatest assets of Brigham Young University are the men and women of integrity it has produced who live and serve as scientists, political leaders, business professionals, teachers, church leaders, mothers, and fathers. These are people who see the world as our campus, people who see family life as God's model for progress and eternal life. The greatest BYU assets are 370,000 souls around the world—alumni who are committed to the university's mission and who individually "let [their] light so shine before men, that they may see [their] good works, and glorify [their] Father which is in heaven" (Matt. 5:16).
Think of that. What a remarkable and powerful force in the world for good. The good works of BYU alumni are beyond anyone's ability to tally. In our world, and in the very communities where we live, people are challenged with hunger, poverty, conflict, the disintegration of families, and the loss of a moral compass to guide their lives. And BYU alumni are responding to the need, providing means, time, hope, and love to neighbors, friends, and perfect strangers. And there is much good yet to be done.
At the Alumni Association, we believe that the light we hold as alumni is magnified when we connect with others who share the Spirit of the Y. We are dedicated to supporting the university's mission through programs, activities, and networks that keep you connected with the institution. We are committed to cultivating the Spirit of the Y by keeping you connected to the good works faculty and alumni are doing in the world. We are seeking to provide meaningful ways for you to volunteer, participate, contribute, and serve with the students, programs, and activities of your alma mater—keeping you connected for good.
We feel so strongly about this idea of being connected for good that we have adopted it as the slogan of the BYU Alumni Association. As alumni of BYU we are forever connected to each other and share an understanding, appreciation, and gratitude for the Spirit of the Y. No longer students, we remain connected with a shared commitment to go forth to do good in a world that has now become our campus—we are Connected for Good.
On behalf of the BYU Alumni Association, I invite you to find ways you can be Connected for Good. Go online to alumni.byu.edu to find classmates, professors, and mentors through the alumni directory; see what good things they are doing and find a way to help. Get involved with BYU Career Services for help in finding a job or in providing employment to fellow graduates. Join your local alumni chapter and get involved in the good works of BYU graduates in your area. Participate in one of the country's leading undergraduate schools by contributing to BYU's mentored-student-learning program to help develop, one-on-one, students of faith, intellect, and character.
Whatever you choose, continue your "quest for perfection and eternal life" and receive the blessings that come to those who cultivate the Spirit of the
Y and who find ways to be Connected for Good.
Dee Allsop is the president of the BYU Alumni Association.
Find dozens of ways to be Connected for Good at alumni.byu.edu.