---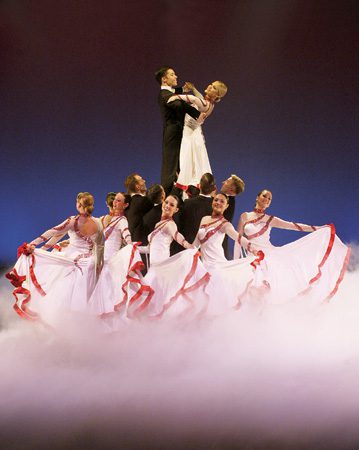 By Elizabeth B. Jensen, '98
FOR the 20th consecutive year, BYU's Ballroom Dance Company took first place at the United States Formation Championships in California.
B. Lee Wakefield, '77, Ballroom Dance Company director and chair of the BYU Dance Department, attributes the dance program's success to intensive technical training and dedicated staff and students.
Each member of the team is required to take a ballroom technique class each semester. With more than 11 classes from which to choose, students may select American, Latin American, and International Standard at four levels of expertise.
While other programs focus more on performance and design, BYU focuses on technique and strength. The difference seems clear, since the ballroom tour team has not received a judge's rating lower than first place in the last 20 years in the United States.