---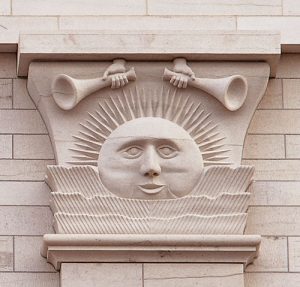 By Jeff McClellan, '94, Editor
The top floor of the Joseph Smith Academy comprises four large classrooms, each with windows running the length of at least one wall. As students learn about American literature, the teachings of Joseph Smith, or U.S. history, they can gaze out the windows at the abundant trees of Nauvoo, the restored houses in the flats, and the great sweeping curve of the Mississippi. Two of the rooms have windows along their back walls, and over the past five semesters, the view out those windows has gradually changed as a white-walled temple has grown into the landscape.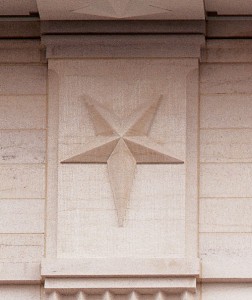 In one of those classrooms in early November, the opening prayer for the Nauvoo Pioneer Life class includes—as do many prayers around here—an expression of gratitude for "the temple across the street."

During their three months in Nauvoo, students come to regard Nauvoo as home and the Nauvoo Temple as their temple. Watching from across the street, the students know the building as well as any group of people except perhaps the construction workers.

"When we came back from our nine-day trip to New York and Ohio, they had taken off part of the scaffolding on the tower and had put in the first stained-glass star window," recalls MaryIrene Homer, a student from Salt Lake City. As the bus rolled into town, she says, students began cheering when they saw the changes. "When you go into town," Homer says, "you make sure you walk on one side of the temple to town and the other side on the way back so you can see the whole temple."

Of course there is more to Nauvoo than the temple, and during their time here students get to know the nuances of the city. Many of them find favorite places to study or walk or be alone.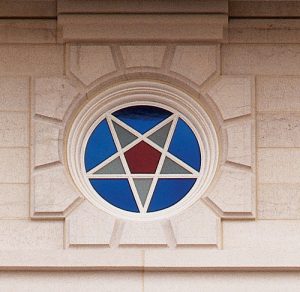 In a little grove of trees downhill from the temple, designed to represent a number of "groves" in Nauvoo where outdoor meetings were held, students regularly sit, read, and ponder. "There are a lot of journal entries that say Joseph Smith would often speak to the members in the groves," says Mark N. Stevenson, from Orem, Utah. "It's really quiet. I can get away from all the students and be by myself. Studying Joseph Smith's words down there makes it a little more personal."

Mostly, though, the students love the temple. On a warm fall evening, Jessica D. Smith, '03, from Meridian, Idaho, sits in
one of the dozen or so white patio chairs scattered along the covered walkway in front of the academy. Across the street the white temple stands out against the dark sky. A Ricks College graduate, Smith has been listening to a Church history tape and watching the temple.

"I take all my books and I sit right here and I read all the time," Smith says. "This is the greatest study hall, a place to sit and watch the temple being built."