---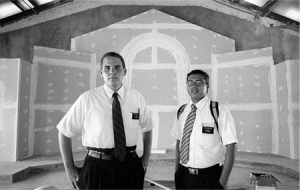 For the last two years, Mark F. Hedengren (BFA '05) has focused on missionary work. He was not, however, clad in a white shirt and tie. Armed with a camera, Hedengren captured important events and quiet moments in the lives of missionaries in places like Mexico, France, Ghana, and New York for his exhibit Missionary, which hung in the Harold B. Lee Library during September and October.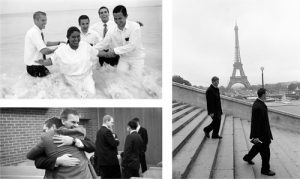 "I want people to see the devotion, the discipline, and the goodness of the missionaries," says Hedengren, who served his own mission in Alabama. "They just lighten up a lot of people's lives, even if they don't convert them."
VIDEO: Hedengren narrates a slideshow (2:55) of his missionary photos. Choose an option below.