---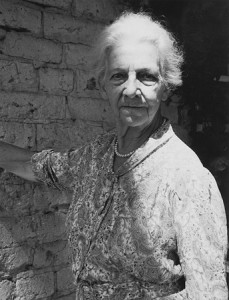 Best known for depicting the plight of migrant workers during the 1930s, photographer Dorothea Lange also completed photo essays for Lifemagazine, including the essay "Three Mormon Towns," in which Lange worked alongside Ansel Adams to portray the mid-century rural Utah communities of Toquerville, Gunlock, and St. George. This essay was published in Life on Sept. 6, 1954.
BYU's Museum of Art (MOA) acquired 21 Lange photographs from the "Three Mormon Towns" portfolio, including the image of Anne Carter Johnson shown here. "Dorothea isn't really looking for the beautiful model—she's looking for inner beauty," MOA curator of photography Diana Turnbow (BA '92) says of the subject. "[Johnson] is beautiful in her resilience."
The Lange pieces are rotated through a display in the MOA, three new photographs every three months.
Photo credit: Dorothea Lange (1895–1965), Anne Carter Johnson—hands, 1953. Courtesy BYU Museum of Art, purchased with funds provided by donors Jack R. and Mary Lois Wheatley. Copyright The Dorothea Lange Collection, Oakland Museum of California, City of Oakland. Gift of Paul S. Taylor.