---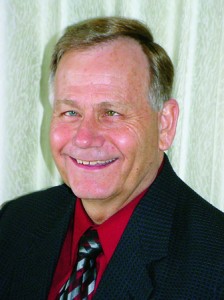 In post–World War II Germany, there wasn't a lot of affordable family entertainment for young Ingo R. Titze (PhD '73). A majority of his entertainment, then, came within his home through music, which became an integral part of his life.

Although he contemplated a career in singing, Titze studied electrical engineering and began designing spacecraft systems. But, he says, "I never felt totally stimulated by the work I was doing as an engineer." So he returned to school, received a PhD in physics, and specialized in speech and voice acoustics. His lifelong love of voice now underpins his research, which includes voice disorders and computer-simulated voice.

"Twenty-five percent of the United States' workforce makes its living by talking; as a result, their voices give out," Titze says. "For example, after five to six hours of monologue in the classroom, teachers overexpose themselves to their own vibrations in their vocal tissues."

Computer-automated voice has great potential, says Titze, who laid groundwork for this technology by creating Pavarobotti, a robot with a computer-generated singing voice.

Titze is the executive director of the National Center for Voice and Speech in Denver and is a professor of speech science and voice at the University of Iowa.