Even with the divisive issue of sexual orientation, we can build loving, respectful relationships.
A month after I started my job at BYU, Elder Ronald A. Rasband said in a BYU devotional address, "However we choose to live and whatever choices we make, we all share a common humanity and desire for fairness and kindness."
About a year later, in fall 2016, I learned the truth of those words as I participated in the NCAA's Common Ground, a think tank that brings together LGBTQ advocates with athletic administrators, largely from faith-based institutions, to explore the often-divisive issues of religious freedom and sexual orientation on college campuses. My participation in Common Ground started me—and BYU—on a journey to both gain and share perspective in this important national discussion.
Hosted at NCAA headquarters in Indianapolis, Common Ground began with all 40 participants standing in a circle. A facilitator called out statements like "Join me on common ground if you are the oldest in your family." Those who shared that characteristic stepped forward. But the statements quickly turned much more personal. "Join me on common ground if you consider yourself spiritual." About two-thirds of the group stepped forward. "Join me on common ground if you are Christian." A little less than half. Then, "Join me on common ground if you are Mormon."
I was the only one to step forward.
All alone, with everyone staring in silence, I felt anxiety welling up inside. What were they thinking? How were they judging me? I felt exposed and isolated, like I didn't belong. I realized that this is how it might sometimes feel to be a member of the LGBTQ community: judged, exposed, vulnerable, alone.
I stepped out of the spotlight and back into the circle.
The activity continued with other sensitive statements. My heart sank when multiple people stepped forward for this: "Join me on common ground if you've ever attempted suicide because you thought it would be better to be dead than to be gay." Emotions were raw, and I could feel the pain in the room.
Throughout Common Ground, there were more opportunities for me to gain new perspective—and to feel vulnerable and alone, even to feel attacked. But there were also moments when I felt defended and included, supported and loved by people on all sides of the issues.
One of those who came to my aid in a tense moment was Amy Wilson, director of inclusion at the NCAA, who oversees Common Ground. Amy is a member of the LGBTQ community and a woman of faith. Building on what we have in common—including faith, family, and a love of working with student athletes—Amy and I began to form a friendship.
We invited Amy to visit BYU so we could learn from her and further build understanding. In the two days Amy spent here, she met with students, faculty, and administrators from all areas of campus. I was impressed with her ability to seek understanding as she asked questions, listened intently, and worked to connect the dots of new information.
Just as I felt anxiety about attending Common Ground, Amy told me she felt similar apprehension about coming to BYU; however, as she spent time with the students, faculty, and staff, she felt accepted and appreciated. Of her time at BYU, Amy said, "It was a great learning experience, an important reminder that we need to be open-minded when we enter new spaces and be willing to see people's hearts and who they really are."
As BYU graduates, we often feel strongly about standing for our beliefs. How we choose to do so is important. While the eternal nature of the family is central to our doctrine, so are love and respect for all of God's children. Like Elder Rasband said, we share a common humanity and a need for kindness.
Through my experiences with Amy and Common Ground, I learned that as we express love and listen, we can build relationships of trust between people who disagree. Those relationships will eventually yield opportunities to share our perspectives in an environment of respect. But more important, the relationships themselves will change hearts—ours and theirs—and will enrich all of us.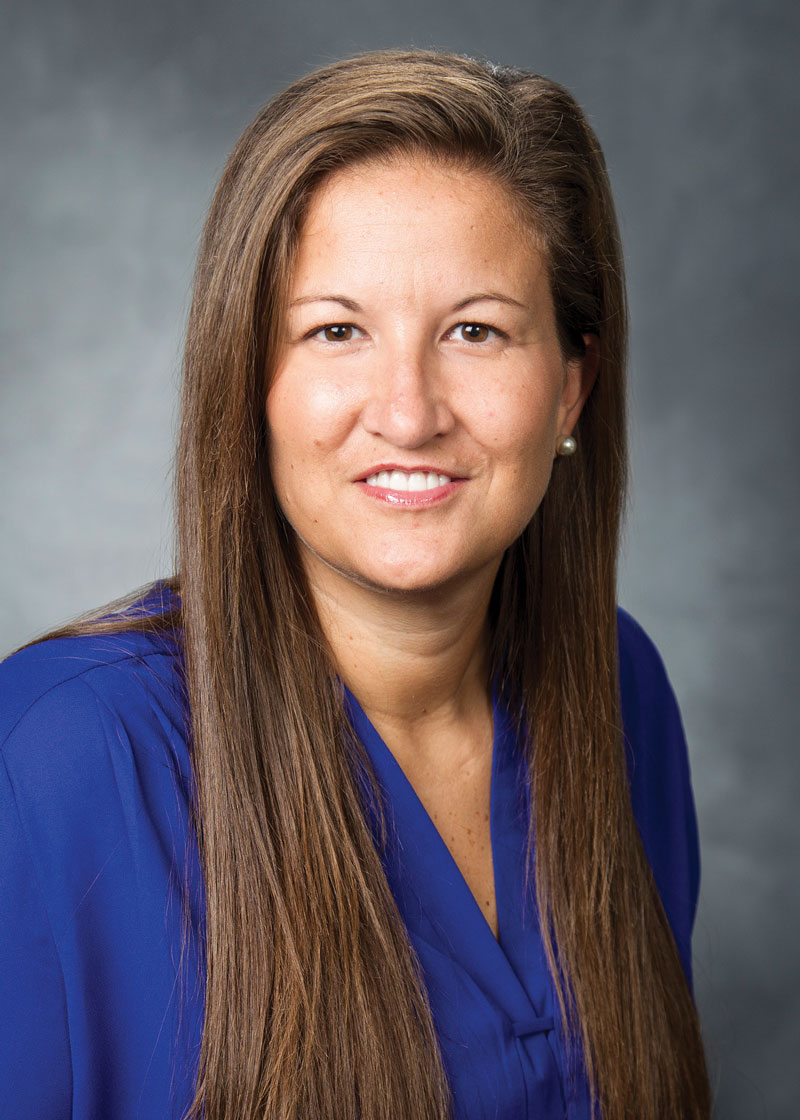 Liz Darger is an associate athletic director and the senior woman administrator of BYU athletics.