---
53
Florence Ipsen Bowman (BA '53; Jack E. [AB '50, MA '53]; Rexburg, Idaho) received the 2015 BYU–Idaho Eliza R. Snow Award for her work in performing and visual arts.
54
Jeroldean Randall Smith (BS '54, MA California State University at Northridge '99; Dale; Nuevo, Calif.) has taught school for 25 years while also pursuing an art career. Her art has been featured in shows, museums, books, cards, and magazines.
61
Jack R. Livingston (BES '61; Adele Hepburn [BA '59]; The Woodlands, Texas) has been called out of retirement from Los Angeles County Sanitation Districts to be a consultant for waste-water treatment facilities in Orange County, Calif.
69
Fred R. Pearson (BS '69, MS '76, PhD University of Tennessee '79; Joleen; Salt Lake City) is serving in the Church Headquarters and Family History Mission in Salt Lake City. He retired in 2010 after 25 years of teaching at BYU–Idaho.
72
Ron B. Brown (BA '72; Judee Harding [BS '71]; Gold Hill, Ore.) retired after 29 years as a reporter and morning anchor for KDRV-TV in Medford, Ore. Following his retirement, the newsroom was renamed the Ron Brown News Center.
Carlos N. Olvera (BS '72; Georgelean; Dana Point, Calif.), a retired engineer and Navy commander, is serving as mayor of Dana Point.
73
Linda Anne McBride Ta'ala (BA '73, BS University of Phoenix '98, MBA University of Phoenix '04; Taylorsville, Utah) is serving as mission secretary for the South Carolina Columbia Mission.
74
Glade R. Hamilton (BS '74, MPA '76, MHA Baylor University '84; Vicki Day [BS '74]; Cedar City, Utah), the executive director of Kolob Regional Care & Rehabilitation, is serving as a Rotary International district governor through June 2016.
Marcia Gregory McPhee (BS '74; Waltham, Mass.) has published her first book, Sunday Lessons and Activities for Kids.
Estel B. Murdock ('74; Renee; Provo) has written several books under the name Tatum Este'l and recently finished his novel Egyptus.
75
Bruce T. Jensen (BA '75; St. George, Utah) was named CEO of the Year by Utah Business magazine and Community Banker of the Year by Western Independent Bankers.
77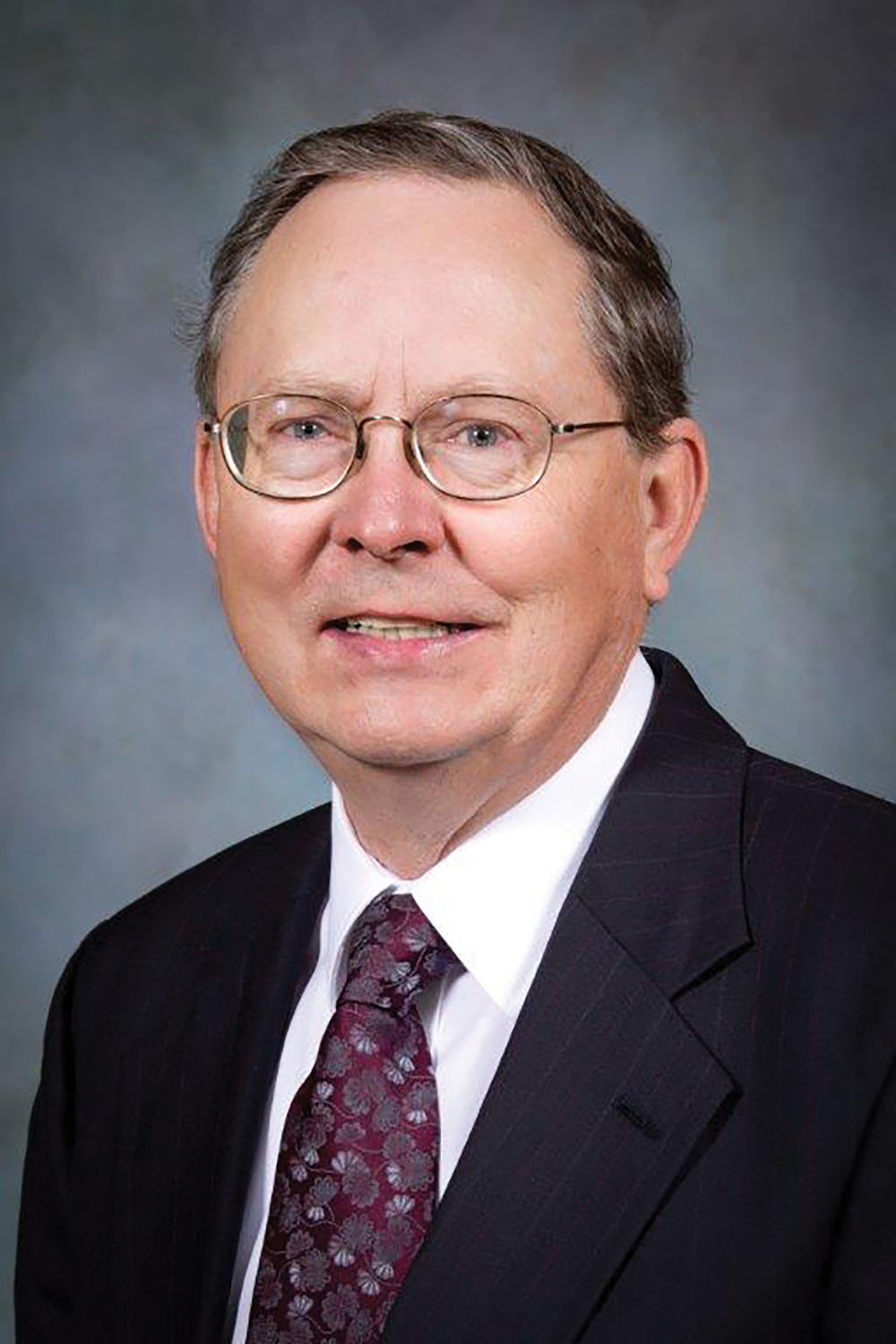 Shawn H. Olsen (BS '77; Mary Roach [BA '75]; Layton, Utah) received the E.G. Peterson Extension Award from Utah State University for outstanding service to the state of Utah.
Boyd M. Thompson (BS '77; Maureen Greenhalgh ['70]; Mesa, Ariz.) retired in 2010 after years working as a design engineer in the Phoenix area.
78
Valerie Hudson Cassler (BA '78, PhD Ohio State University '83; David E. [MFA '93]; College Station, Texas) was one of the inaugural winners of the 2015 Andrew Carnegie Fellowship.
Marlan P. Platt (BS '78; Linda Thornock ['76]; Herriman, Utah) has been the CFO of Prudential Utah Elite since 2001. He has also bicycled across the Olympic Peninsula and the North
Cascades Highway in Washington.
80
Karen K. Gee (BS '80, MA '84; Etters, Pa.) has been promoted to chief of air information management in the Pennsylvania Department of Environmental Protection's Bureau of Air Quality.
Carolyn Davis Mangum ('80; Glendale, Ariz.) has worked as an authorization coordinator at the Honor Health Heart Institute in Phoenix for the last 10 years.
Geoffrey D. Lewis (BA '80, JD University of Virginia '83, MBA University of Colorado '95; Denver) has been promoted to president of RE/MAX Holdings.
81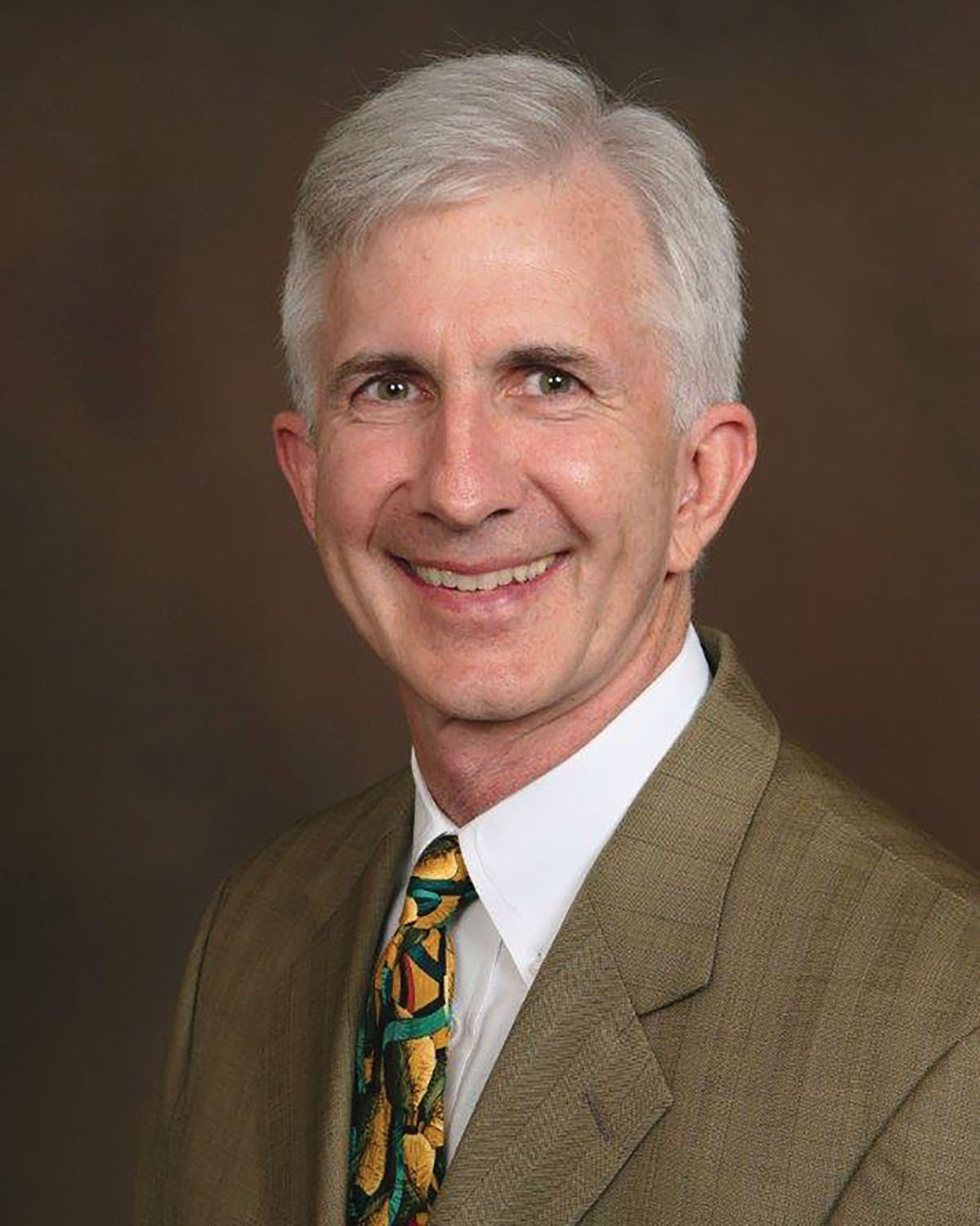 Jim S. Hepfinger (BA '81, MBA '83; Eliza Hubbard [BS '83]; Herndon, Va.) sold his business, ALTA Travel Service, which he established with his wife, Eliza, to National Corporate Housing and joined the company as vice president of travel services.
84
Justin L. Bastian (BA '84, JD '91, MBA '91; Palo Alto, Calif.) joined Perkins Coie's corporate finance practice.
Michael B. Colvin (AS '84, BS '89, MS '89; Jerilyn; Toronto) has been named PricewaterhouseCoopers's Canadian National Human Resource Services tax leader.
85
Brent A. Duncan (BA '85, MM University of Phoenix '99, MA Fielding Graduate University '11, PhD Fielding Graduate University '13; Penny; Phoenix) was named dean of faculty for the University of Phoenix School of Business.
Craig A. Livingston (BA '85, MA '91, PhD Temple University '02; The Woodlands, Texas) received the 2015 Minnie Stevens Piper Foundation Award, given to 10 top professors in Texas.
Max B. Meng (BA '85, MA '87, MSEd Bucknell University '15; Rebecca; Lewisburg, Pa.) is the cofounder and executive director of consulting group Alexander Public Strategies.
86
David A. Harris (BS '86, MS Fresno State '98; Valene Healey [BS '84]; American Fork, Utah) has been promoted to major general in the U.S. Air Force. He will take command of the Air Force Test Center at Edwards Air Force Base in California.
Keith E. Merkley (BS '86, MS '87; Janet Hanke ['91]; Doha, Qatar) has worked for ExxonMobil since 1986 and is an operations manager for Qatargas.
88
Roger E. Baker (BA '88, JD '91; Angela Cottle [BA '89]; Erda, Utah) studied at the Catholic University of Portugal as a Fulbright Scholar following his time at BYU, and he has since worked as a criminal prosecutor and city attorney in Tooele, Utah.
David E. Stone (BS '88, MBA California State University '92; Sabrina Blake [BA '86]; Loomis, Calif.) has been named chair of the Resource Group board of directors, a network of financial planners within Lincoln Financial Advisors.
91
Janna Brown Day (BA '91, JD '95; Chris J. [BA '92, JD '95]; Phoenix) is cochair of Brownstein Hyatt Farber Schreck's Government Relations Department and serves as managing partner of the firm's Phoenix office.
Brett L. Seamons (BS '91, MS '93, PhD Saybrook Graduate School '04; Gretchen Gehring [BA '92]; Whitefish Bay, Wis.) has been consulting for the last 20 years and recently started a business-consulting firm, Seamons Leadership, with his wife, Gretchen.
92
Heather L. McArthur (BS '92, MS University of Utah '99, DO A. T. Still University '12; Wheeling, W.Va.) is beginning her fourth year of residency as the cochief of emergency medicine at Ohio Valley Medical Center.
Alan P. Wimmer (BA '92, MD Duke University '96; Heather Nielson [BS '92]; Prairie Village, Kan.) is the medical director of cardiac electrophysiology and serves on the physician leadership committee at St. Luke's Cardiovascular Consultants. He is the father of six children.
Heather Nielson Wimmer (BS '92, MA University of North Carolina '94; Alan P. [BA '92]; Prairie Village, Kan.) serves as the Kansas City Chapter chair of BYU Alumni. She is also the mother of six children.
95
Kyle R. Walker (BS '95, MS '97, PhD '01; Daylene Wilson ['99]; Rexburg, Idaho) has released his third book, William B. Smith: In the Shadow of a Prophet, a biography about Joseph Smith's younger brother.
96
Leslie Newell Gallacher (BA '96, JD '00; Brian T. ['96]; Spanish Fork, Utah) was appointed president of Xango.
97
Troy M. Nesbit (BS '97, MD University of Utah '01; Collette Christensen [BS '96, BS '99]; Rapid City, S.D.) was named chief of anesthesia for Rapid City Regional Hospital.
99
Troy C. Schank (BS '99, PhD Georgia Institute of Technology '08; Megan Roze [BS '96]; Keller, Texas) won the Vertical Flight Technical Society's Alfred Gessow Award for the best technical paper presented at the American Helicopter Society International's Annual Forum and Technology Display.
00
Keith A. Erekson (BS '00, MA '02, PhD Indiana University '08, MBA University of Texas at El Paso '14; Carolyn Clift [BA '99]; Centerville, Utah) was appointed director of the Church History Library.
01
Stacey Holdaway Roundy (BS '01; Daniel Q. [BA '01]; Bellevue, Wash.) currently works for True Crew Socks, which produces socks with silhouettes of LDS
temples.
02
Jason A. Andersen (BS '02; Suni; Eagle Mountain, Utah) coaches high school football and is the direct sales manager at Boostability. A former center for BYU's football team, he played professionally in the NFL and the Arena Football League.
03
Bryan P. Jenkins (BA '03, JD University of Chicago Law School '07; Elisha Bowen ['05]; South Weber, Utah) published Descendants and Destinies: The Curse of Ares' Belt, an adventure and mystery novel.
04
N. Yeah Samake (MPP '04; Marissa Coutinho [BS '07]; Oueléssébougou, Mali) has been appointed Malian ambassador to the Republic of India.
05
Jacqueline H. Harris (BA '05, MS Utah State University '08, PhD University of Nebraska–Lincoln '15; Rexburg, Idaho) accepted a visiting faculty position at BYU–Idaho after earning a PhD in English.
KaraLynne Putnam Mackrory (BS '05; Andrew J. [BS '04]; Green, Ohio) has been awarded an IPPY, a national literary award, for her book Haunting Mr. Darcy–A Spirited Courtship.
06
Teresa Rice Pett (MS '06; T. Joshua [BA '01]; Portland) performs worldwide humanitarian mapping for regions experiencing natural disasters and epidemics. This volunteer effort helps identify displaced people to assist in rescue efforts.
Kyle L. Shoop (BA '06, JD Gonzaga University '10; Rachel; Herriman, Utah) published his second novel, Acea and the Seven Ancient Wonders, as part of his middle-grade fantasy and adventure series.
07
Emily Hine Punjack (BS '07; James; West Mifflin, Pa.) is the editor-in-chief of Celestial Shine, a fashion magazine for LDS young women.
David J. Wilks (BA '07, JD Cornell University '10; Laura; Walworth, N.Y.) has been elected to the New Member Division Steering Committee of the American Immigration Law Association.
08
Jonathan E. Tarleton (BS '08, DDS University of the Pacific '11, MS Saint Louis University '14; Kari-Lynn; Mill Creek, Wash.) opened a periodontics and dental implants practice in Seattle.
10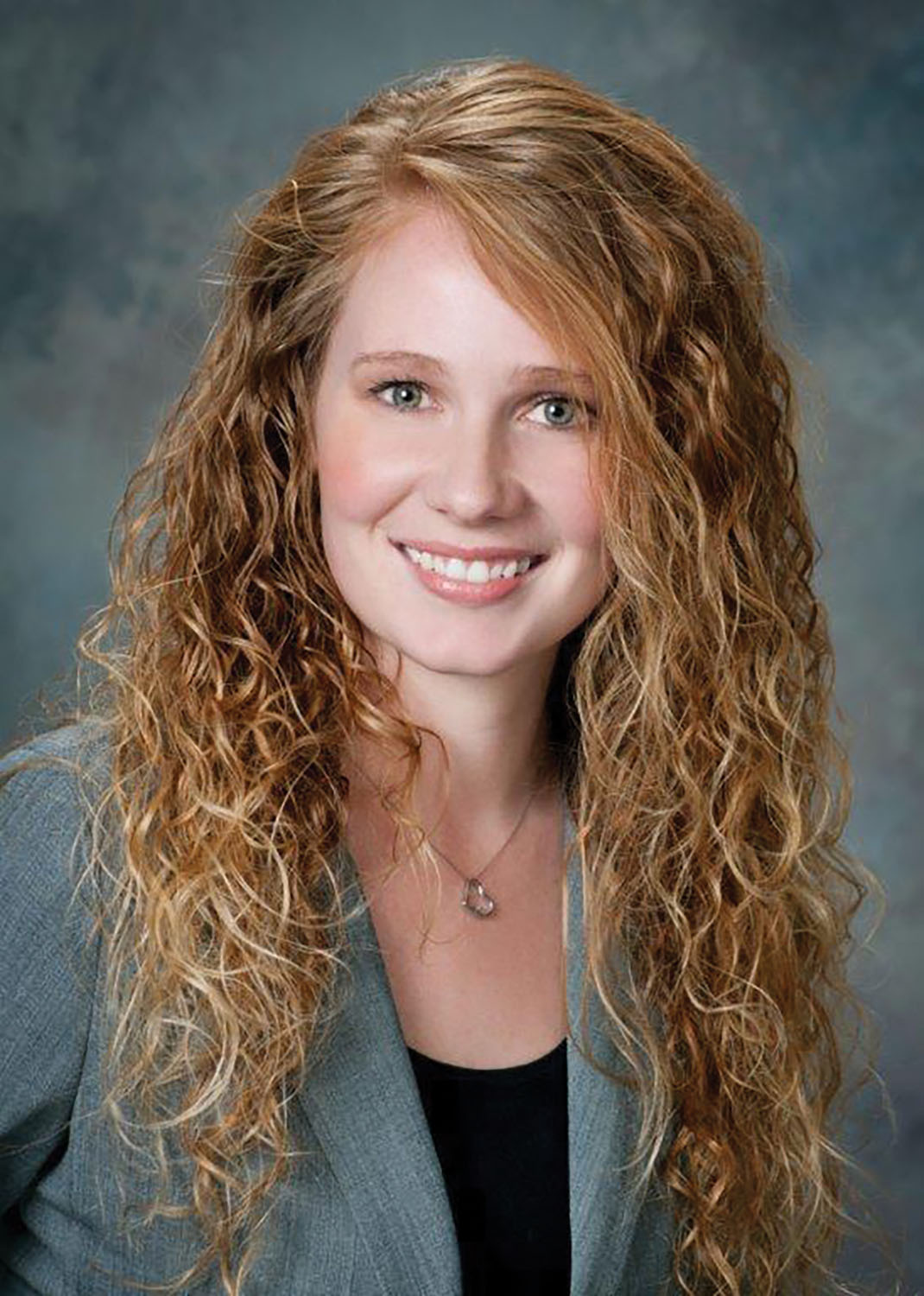 Rebecca J. Haines (BS '10, JD California Western School of Law '14, MBA San Diego State University '14; Las Vegas) has joined the law firm of Jeffrey Burr as an associate attorney.
Chad M. Pharo (BS '10, MBA Emory University '15; Danielle Wilde [BS '09]; Marietta, Ga.) received an MBA, with an emphasis in strategy and decision analytics, from Emory University's Goizueta Business School.
11
Kylee C. Knoles (BA '11; Scott A. Maddux [BS '11]; New York) won a New York City Emmy Award for spot news reporting with News 12 Connecticut.
12
Crystal Ang Huang (BA '12; Timothy Y. ['05]; Rocklin, Calif.) founded ProSky, a company that helps college students build their skill sets and get recruited by top companies.
13
Sophia A. Borich (BA '13; Emeryville, Calif.) accepted a job offer at Pixar Animation Studios as a production assistant for Toy Story 4.
Seth C. Van Orden (BS '13; Madison, Wis.) has started Nauvoo Games, an independent board game company.
J. Ariel Mitchell Williams (BA '13, MFA New York University '15; Taylor J. [BS '14]; New York) received an MFA in musical theater writing from NYU's Tisch School of the Arts after completing her thesis, the musical Mormonish.
---
Rock Star, 
 C
ollege Grad
World-renowned hip-hop violinist Lindsey Stirling (BS '15), who has more than 3 million Facebook fans and more than a billion views on her YouTube channel, performed in the Marriott Center in August—and picked up a diploma while she was at it. Ten years after coming to BYU as a freshman, she completed her bachelor's degree in recreation management. "I loved my time here, and I am so proud that I can now call myself a BYU graduate," she says.