---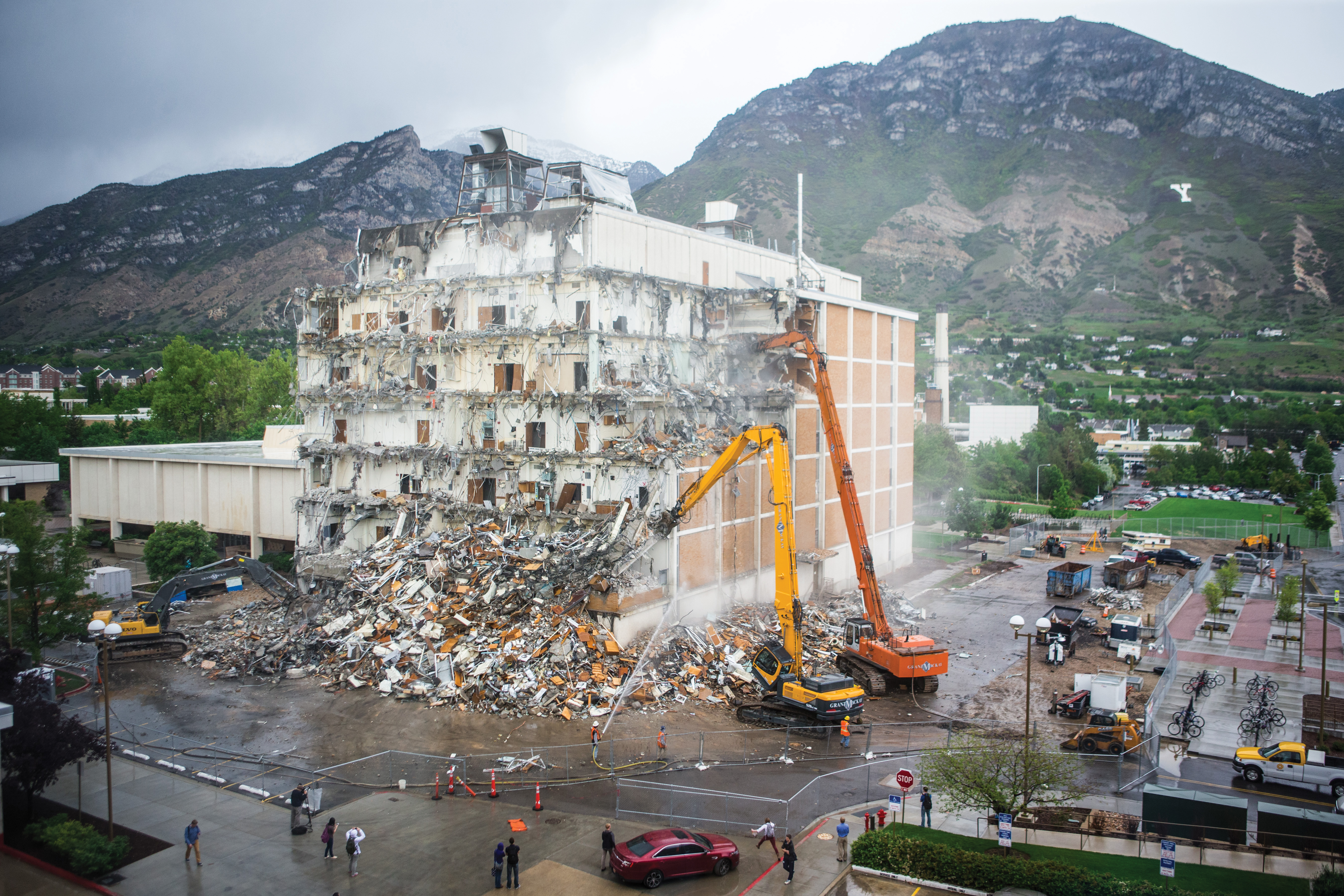 Layer by layer, demolition crews carved the John A. Widtsoe Building down to its foundation in June, months after its inhabitants relocated to the new Life Sciences Building just to the south.
Not only will the Widtsoe be remembered for its labs, microscopes, and centrifuges, but also for important scientific research and discoveries about everything from plant physiology to cancer. The building,dedicated in 1970, was named for the scientist and professor who founded BYU's agriculture department and later became an Apostle.
The basement was a favorite destination for curious children and other landlocked visitors. There, 15 fresh and saltwater aquariums displayed live coral, sea stars, anemones, fish, crustaceans, and other aquatic specimens.
Photography by Aaron D. Cornia ('16)