---
By Cory L. Nimer (BA '99), University Archivist
125
years ago:
Fourteen years before becoming the school's president, George H. Brimhall (1877) joins the faculty of Brigham Young Academy.  
100
years ago:
BYU's faculty reaches 56 full-time teachers, many of whom have more academic training than teachers in previous years.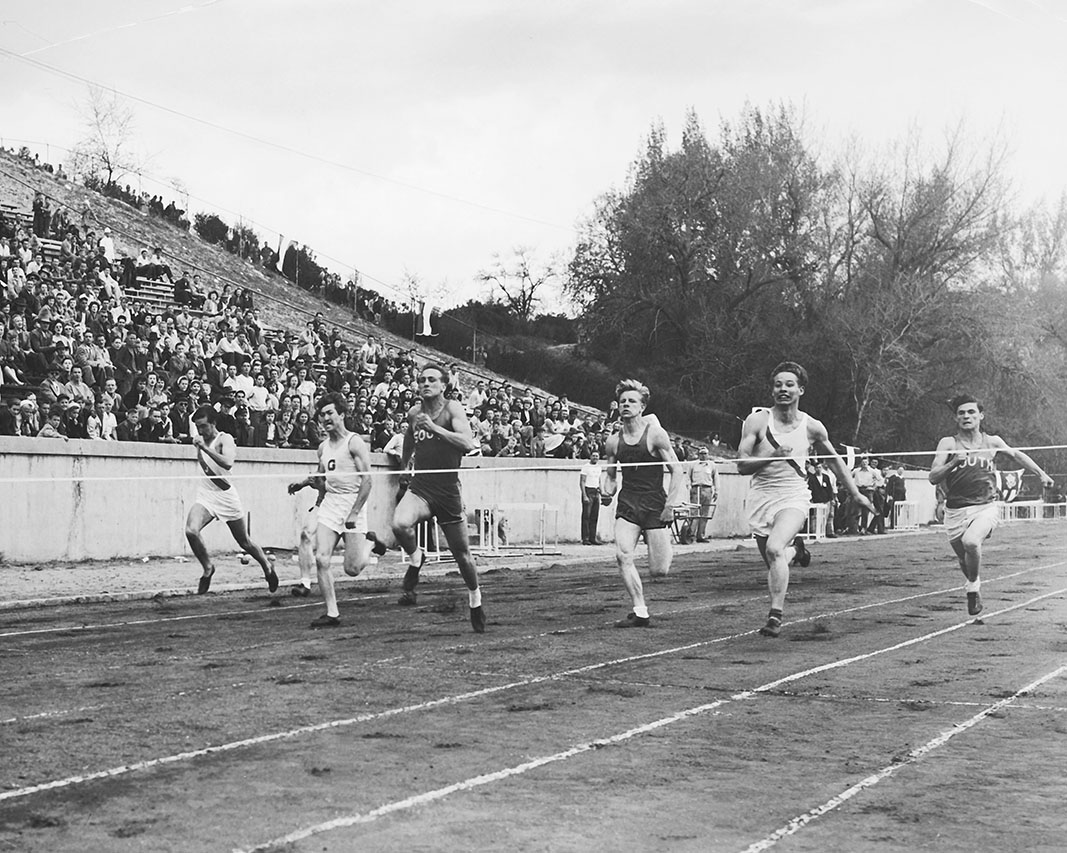 75
years ago:
The BYU Invitational Track and Field meet draws 3,000 contestants and is praised by the Salt Lake Telegram as "a remarkable monument to the foresight and imagination" of Eugene L. Roberts (AB 1916), the athletics director who established it nearly 30 years earlier.
50
years ago:
To encourage socializing on campus, President Ernest L. Wilkinson introduces a policy requiring students to wear name tags. The unpopular policy would die by the end of the school year.
25
years ago:
President Rex E. Lee, invited by Chief Justice William H. Rehnquist, is one of four speakers at the 200th-anniversary celebration of the U.S. Supreme Court.
10
years ago:
Bronco Mendenhall begins his first season as BYU's head football coach.
5
years ago:
Nearly 4,000 students pop 120,021 water balloons in just six minutes—setting a world record for the largest water balloon fight.
WEB: Read more about BYU's history on the University Archives blog at lib.byu.edu/sites/byuhistory.