---
125 years ago: Coming from nearly every county in Utah and several surrounding states, some 400 students attend Brigham Young Academy.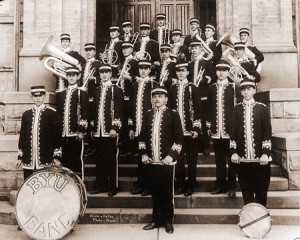 100 years ago: Robert Sauer organizes the BYU Band, an ROTC marching unit that would later become the Cougar Marching Band.
75 years ago: As the Depression economy had limited students' opportunities for off-campus social activities, student leaders increase the number of low-cost on-campus activities, such as dances (with an admission price of just 15 cents).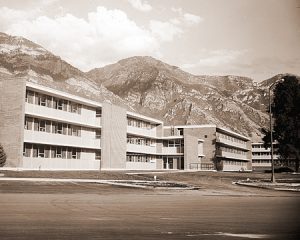 50 years ago: Helaman Halls opens in 1958 with five residence halls and the central George Q. Cannon Building. Two more residence halls would be completed in 1959 and an eighth in 1970.
25 years ago: BYU establishes the David M. Kennedy Center for International Studies, bringing together various graduate and undergraduate programs and coordinating the university's expanding international involvement.
10 years ago: President Merrill J. Bateman successfully rallies support from universities across the nation for the reinstatement of the "BYU Rule," a 35-year-old NCAA rule accommodating schools with religious policies against Sunday play. After overturning the rule in April, the NCAA reversed course when it heard from nearly 100 universities supporting BYU's position.

5 years ago: In an effort to increase its level of competition, the BYU men's soccer team leaves the club ranks and joins the Premier Development League, becoming the first college soccer program to play in a professional league.