Educated perspectives shed light on the significant people and events of yesteryear.
On Sept. 11, 1857, at Mountain Meadows in southwestern Utah, a band of Mormon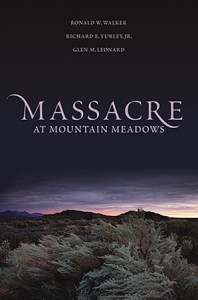 militia, under a flag of truce, lured unarmed members of an emigrant party from their fortified encampment and, along with their Paiute allies, killed 120 men, women, and children, sparing only 17 young children. Massacre at Mountain Meadows (Oxford University Press; 430 pp.; $29.95), the long-awaited history by prominent LDS historians Ronald W. Walker (BS '61), Richard E. Turley Jr. (BA '82), and Glen M. Leonard, becomes the definitive, authoritative—and horrific—account of one of the darkest events in Mormon history.
Neither a whitewash nor an exposé, this is a detailed, even-handed account of the massacre. The authors have painstakingly collected and examined documents not previously available, re-read traditional sources, and carefully weighed all pertinent evidence. "Thoroughness and candor have been our ideals in writing this book"(p. x), they assert. They were granted unlimited access to LDS Church archives and the editorial freedom to follow their findings to their honest conclusions (pp. xv-xvi).
The authors trace the erring steps of normally decent individuals and follow the train of historical events, all of which coalesced to become the tragedy at Mountain Meadows: the decade of anti-Mormon persecution in Missouri and Illinois; the murders of Joseph and Hyrum Smith; mounting anti-Mormon furor in the United States; the murder of apostle Parley P. Pratt; the pending invasion by U.S. troops; the mustering of the Nauvoo Legion; rumors of antagonism from the immigrants on the southern road. These events combined with the crucial personal failure of local Mormon leaders to resist mob mentality, to exert their religion, morality, and humanity.
"So the wind grew into the whirlwind," wrote Utah historian Juanita Brooks in her 1950 study The Mountain Meadows Massacre (quoted inMassacre, p. 127). When he read the letter from Brigham Young, which arrived two days after the slaughter, commanding local leaders to "let the emigrants 'go in peace,'" Cedar City stake president Isaac Haight sobbed "like a child" for half an hour, crying repeatedly, "too late, too late" (p. 226). The participants' lives would never be the same; they were haunted by their deed. "Once the crime was done," wrote Brooks, all of the reasons that had seemed to justify the murders "looked inadequate and flimsy indeed"(quoted in Massacre, p. 127). As this landmark volume somberly attests, over 150 years later, they still do.
40 Ways to Look at Brigham Young: A New Approach to a Remarkable Man (Deseret Book; 323 pp.; $23.95) is a fascinating gathering of important moments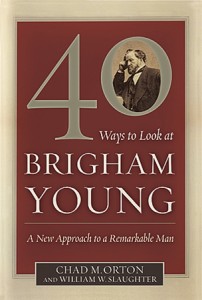 and characterizing stories from the eventful life of President Brigham Young (1801–1877). Archivist Chad M. Orton (BA '85) and photo historian William W. Slaughter (BS '81), employees of the LDS Church Historical Department and coauthors ofJoseph Smith's America, present 40 glimpses into the life and times of one of the 19th century's most renowned, controversial, and misunderstood figures. In delightful excerpts from diaries, letters, discourses, and the memories of contemporaries, the authors lure the real Brother Brigham out from old photographs (a sheaf of which is thoughtfully provided) to reveal his unique blend of practical, aesthetic, spiritual, witty, tell-it-like-it-is, visionary qualities, the likes of which are "seldom found in one man"(p. xvii).
William Clark, Indian Diplomat (University of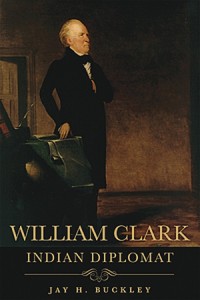 Oklahoma Press; 306 pp.; $29.95), by BYU associate professor of history Jay H. Buckley (BA '84), is a well-wrought biography of William Clark (1770–1838), famous cocaptain of the Lewis and Clark Expedition. It skillfully examines Clark's remarkable post-expedition career as Indian agent, Missouri territorial governor, and Superintendent of Indian Affairs at St. Louis. Clark became a one-man clearing house for physical, economic, geographical, and ethnographical information about the American West. His uncanny ability as a cartographer made his map of the American West the first comprehensive map based on field observation. Over three decades Clark played a leading role in U.S.-Indian diplomacy, trade, warfare, and removal. His attempts to realize the Jeffersonian ideal of assimilating Indians into American society gave way to the Jacksonian mind set, legislated in the Removal Act of 1830, which provided for purchasing Indian lands in order to remove them to distant territories.
---
Richard H. Cracroft is BYU's Nan Osmond Grass Professor in English, emeritus.