---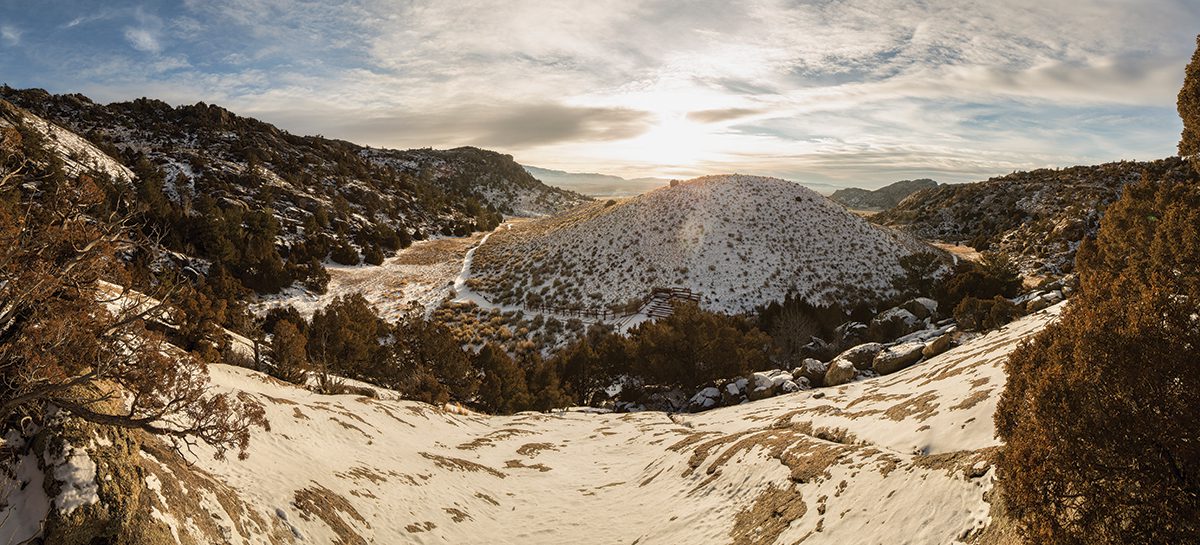 Trekking home after a tough day of classes and tests, the residents of new HeritageHalls Building 28 can now find inspiration in recently installed murals, including this snowy hill from Martin's Cove, Wyo. The activity rooms on all four floors display different views of this hallowed Church history site—all share poignant stories of pioneer sacrifice.
"This is a way that we can tell our story, and it invites conversation about courage and faith and loyalty," says BYU's director of residence life, Julie L. Franklin (BA '89, MBA '94). "These murals are huge, and so it invites those who see them to not just look at the places but to be there."
Four murals of Nauvoo, Ill., are in place in Building 27, and photos and illustrations of Church history sites and events—from Preston, England, to Fayette, N.Y., to Salt Lake City's Ensign Peak—are planned for the additional Heritage Halls buildings.
Franklin says these murals add to the halls' character: "It's a part of the building that the students will be able to identify with.
Photography by Bradley H. Slade (BFA '94)