---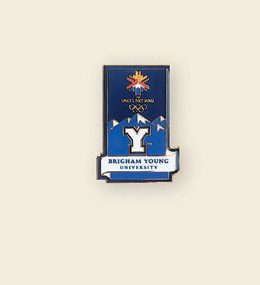 * Unsung heroes:As part of an intercollegiate orchestra, members of BYU's Philharmonic Orchestra recorded the national anthems played during the 2002 medals ceremonies as well as the orchestral music for the closing ceremonies.

* Flags unfurled: BYU ROTC cadets Fernando D. Nunez, '04, and Malcolm O. Fa'atoafe, '06, were two of the five participants in the flag ceremonies of the opening and closing ceremonies.

* Oldest alum to carry the torch: Perris S. Jensen, '83, carried the torch on his 100th birthday. (He enrolled at BYU as an undergraduate at age 78.)

* Olympians on campus: Eight students and 10 faculty members are past Olympians and current Cougars.

* Countries that former and current BYU students have represented in Olympic Games: Argentina, Australia, Brazil, Canada, Croatia, Estonia, Finland, Ghana, El Salvador, Fiji, Hong Kong, Ireland, Japan, Jordan, Korea, Lithuania, Mexico, Namibia, Nigeria, Singapore, Sweden, Trinidad and Tobago, the United States of America, Venezuela, and Yugoslavia.

* Heavy medalers: These BYU Olympians and Paralympians have won four or more medals each: R. Curt Brinkman, '78, Paralympian: 100m, 400m, 4×100, 4×400, lawn bowling, discus (8 medals); Frank Fredericks, '91: 100m and 200m (4); Michael R. Johnson, '80, Paralympian: lawn bowling, table tennis, 100m, javelin (4); Mike P. Schlappi, '87, Paralympian: wheelchair basketball (4); Lasse Artturi Viren: 5,000m and 10,000m (4); Kresimir Cosic, '74: basketball (4).