BYU Alumni recognizes former students—and one honorary alum—for their service.
Disrupting and Bridging
Clayton M. Christensen, Distinguished Service Award
If you didn't know better, disruptive is probably the last word you'd use to describe soft-spoken, down-to-earth Clayton M. Christensen (BA '75), a Harvard Business School professor and recipient of BYU's 2015 Distinguished Service Award. Yet the unassuming business guru is known worldwide for his theory of disruptive innovation, first introduced in his 1997 bestseller, The Innovator's Dilemma.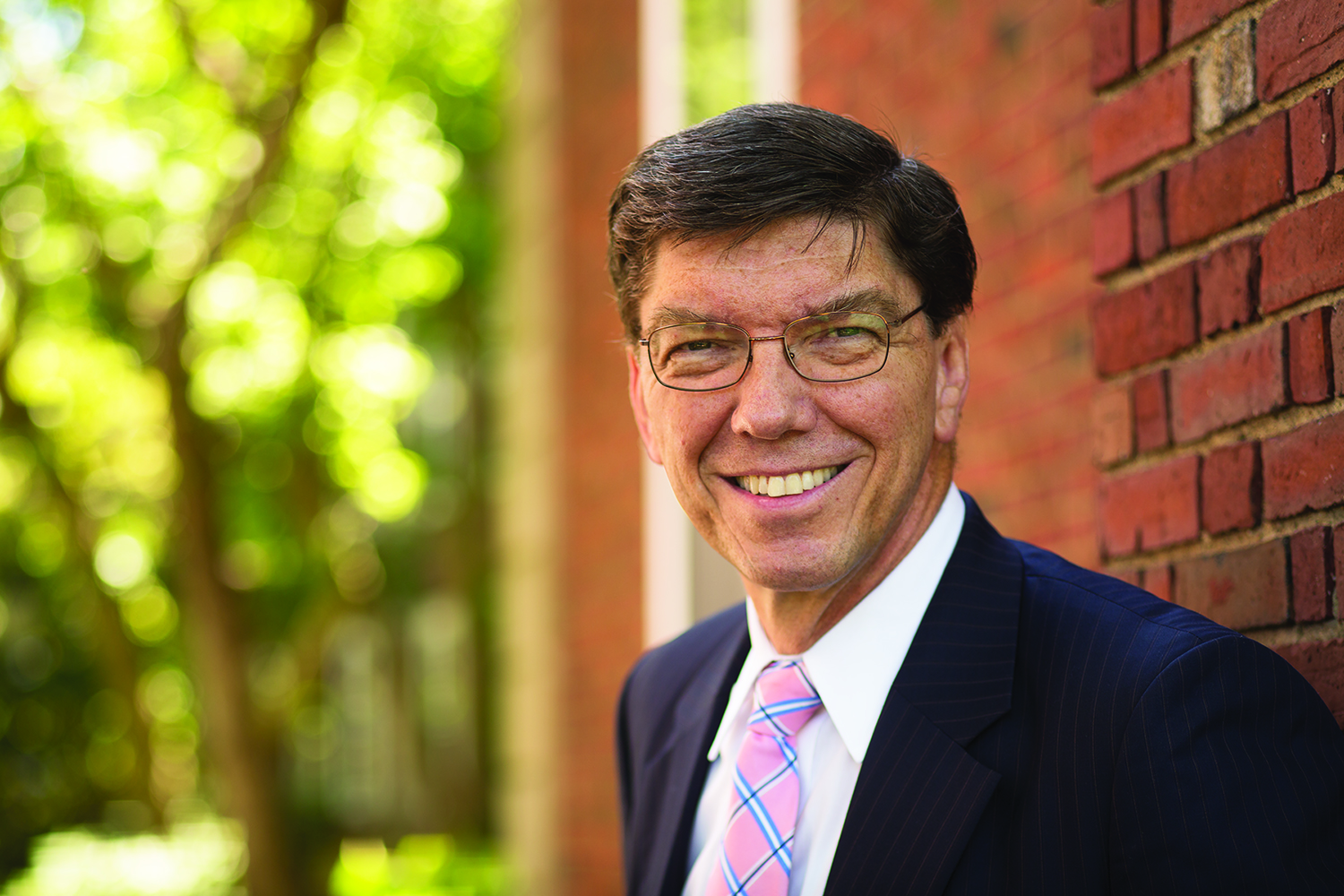 Along the way The Innovator's Dilemma—a favorite of Apple's Steve Jobs and Intel's Andy Grove—received the Global Business Book Award and was recognized by The Economist as one of the six most important business books ever written. And Christensen, who has applied the theory to education, health care, and the economy, twice topped the Thinkers50 list of the world's best management minds. He says disruptive innovation "has been far more broadly applied and useful than I ever imagined."
Within Church circles, Christensen may be just as well known for his fearless approach to sharing the gospel—detailed in his book The Power of Everyday Missionaries. His membership in the Church is a secret to no one, as he finds opportunities to apply gospel principles at work, at home, and everywhere in between. And he is constantly inviting people to come to his home to meet with the missionaries.
"Almost always we have somebody we're teaching the gospel to," he says.
—Peter B. Gardner (BA '98, MA '04)
---
Fighting for Life
Gary B. Sabin, Service to Family Award
No one really ever dies." When Gary B. Sabin (BS '77) lost his son, Justin, to cystic fibrosis, it was this thought that helped him endure the experience.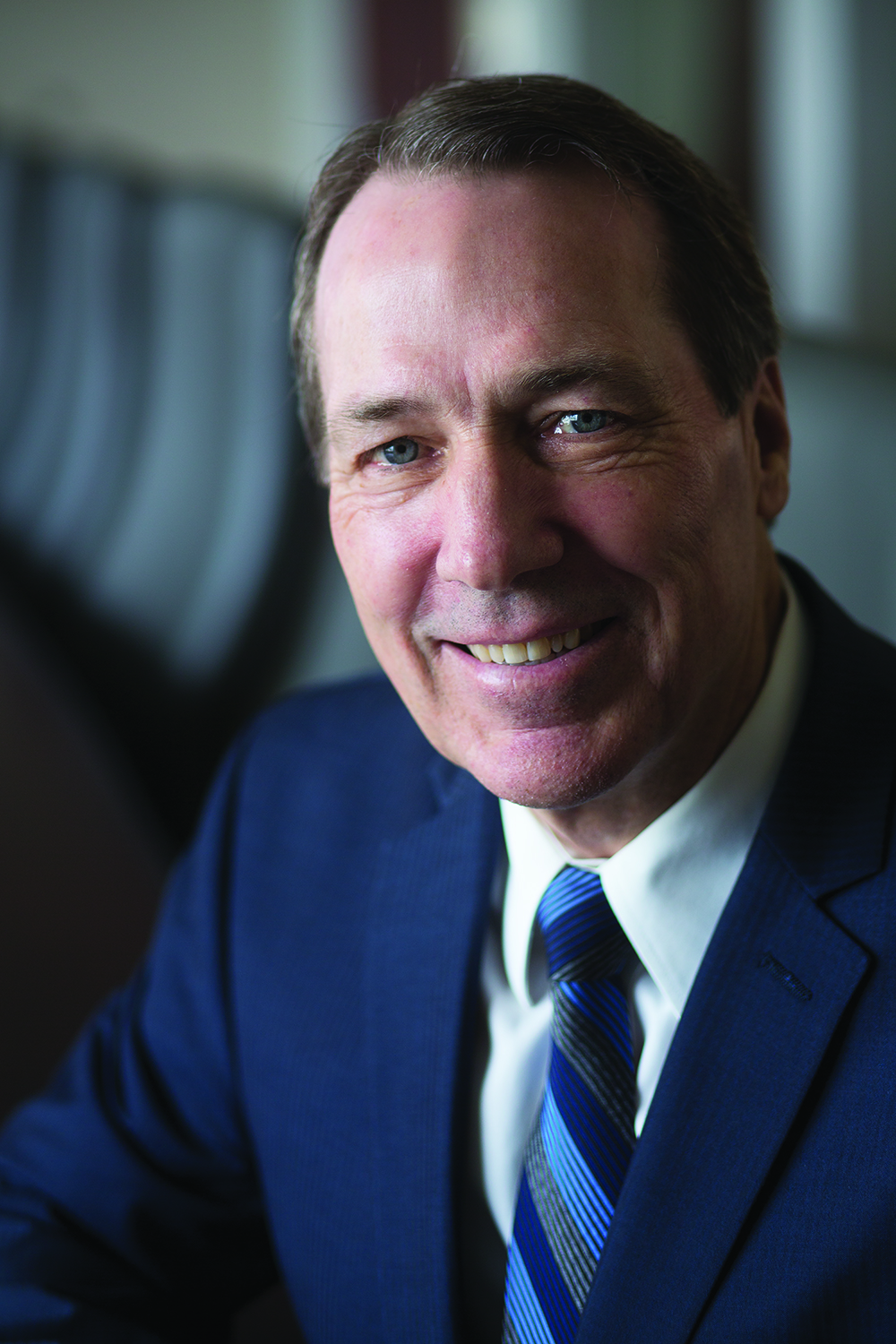 And when his daughter, Jennifer, began following the same path as Justin, "no one really ever dies" was still the lifeline. Even with that mantra, however, Sabin says he was "a father who was desperate" to help his daughter.
Through connections made during Justin's experience, Sabin raced through doctors and researchers to seek a possible treatment for Jennifer. He was able to provide her medical team an experimental drug from Australia that allowed her to receive a life-saving lung transplant. Today that drug is FDA approved and widely used to save people with cystic fibrosis.
For 22 years, Sabin, this year's recipient of the Service to Family Award, has directed the Sabin Children's Foundation (SCF), helping more than 500,000 children with illnesses and disabilities in 13 countries. "When you work with people who are struggling just to survive, you become overwhelmed with gratitude and want to help," he says.
And, he notes, making a difference is easier than most people think: "It takes very little to change someone's life; the price of a burger could give someone sight."
Turning down a tennis scholarship to another school, Sabin felt directed to attend BYU. He says it was at the Y where he discovered who he was, built his faith in God, fell in love with his eventual wife, and learned how important family is. He credits his alma mater with helping ultimately teach him the "things that are the most important."
—Collin T. Mathias ('16)
---
Expanding the Blessings of BYU
Ruth M. and Rex G. Maughan, Distinguished Service Award
Ruth Methvin (BS '60) and Rex G. Maughan ('62) met at BYU when he volunteered to help her improve her tennis serve. The term love soon applied to more than tennis, and the two eventually married.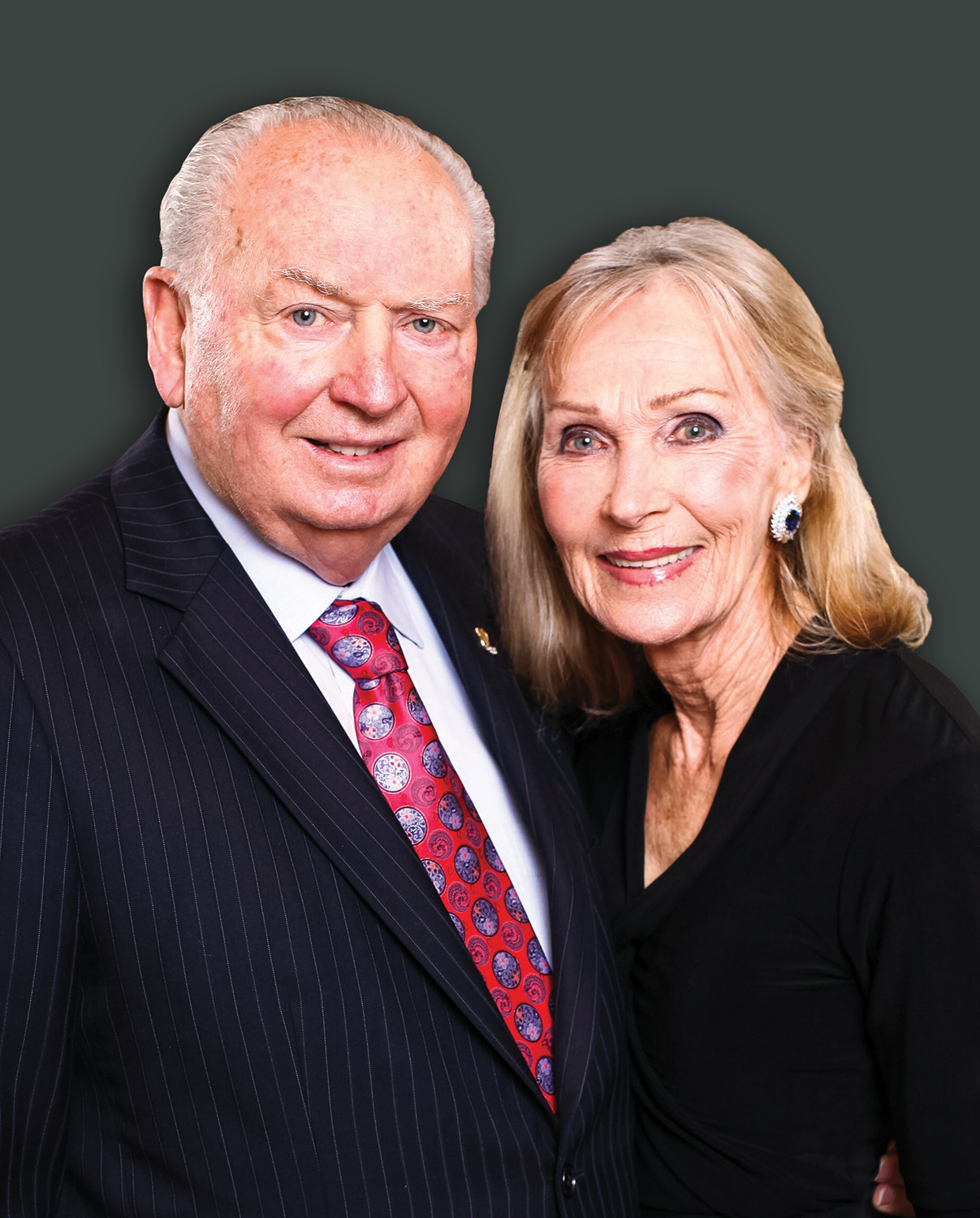 The Maughans have also long shared a love for BYU, and, as they have built their successful business, they've been generous in giving back. Serving on the President's Leadership Council, Rex and Ruth have a particular passion for BYUtv, and they spearheaded fund-raising efforts for the Broadcasting Building, dedicated in 2011. "BYUtv can bring happiness and meaning, even the gospel, to people," Ruth says.
Derek A. Marquis (BA '88, MBA '03), general manager of BYU Broadcasting, says, "Rex and Ruth have an expansive vision of the blessings BYU
Television brings to the world. Their generosity is overwhelming and has made possible much of our growth."
The Maughans also support charitable efforts around the globe, whether that be providing clean water for communities in Samoa (where Rex served a mission), wheelchairs for people in Japan, or catering trucks for hurricane-ravaged cities in the Gulf of Mexico.
"We give because we have received so much," says Rex, the founder, president, and CEO of Forever Living Products.
In Samoa the Maughans have made the home of Scottish author Robert Louis Stevenson, who migrated there near the end of his life, into a museum. And Stevenson's own words, written more than a century ago, provide a fitting tribute to the Maughans, recipients of BYU's 2015 Distinguished Service Award: "Every heart that has beat strongly and cheerfully has left a hopeful impulse behind it in the world, and bettered the tradition of mankind."
—Charlene Renberg Winters (BA '73, MA '96)
---
An Adopted Cougar
Robert H. Daines, Honorary Alumni Award
Robert H. Daines's degrees may be from Utah State, Stanford, and Indiana Universities, but his more than four decades of service to BYU made him a natural fit for this year's Honorary Alumni Award.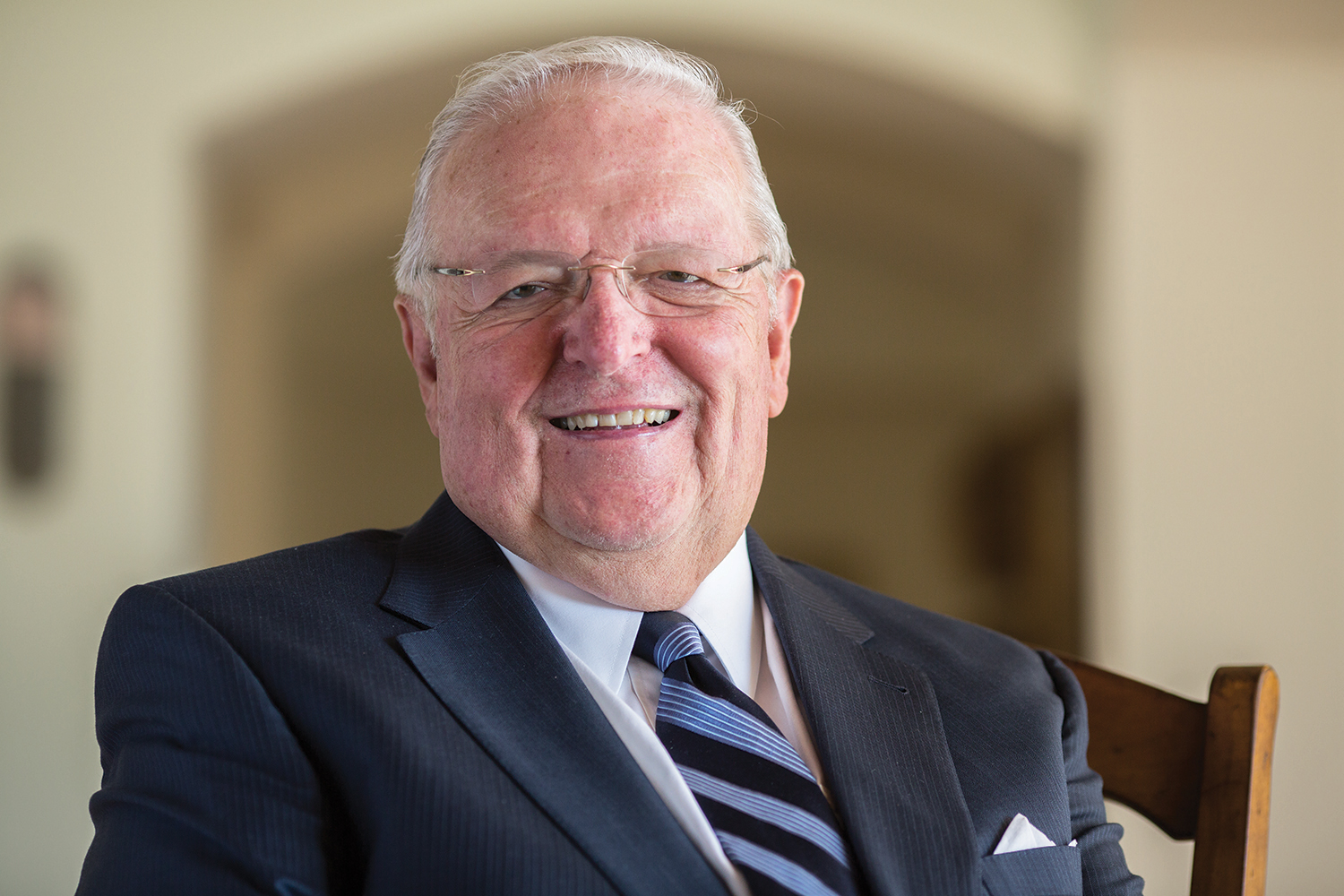 A finance teacher for 41 years, Daines also directed the MBA program from 1967 to 1978. He left Provo for a stint as a mission president in the Pennsylvania Harrisburg Mission, but then returned to become department chair of BYU's Institute of Business Management from 1983 to 1989.
"I never regretted my choice [to stay]," he says. "I love that BYU is so well aligned with my faith and that I could teach secular knowledge intertwined with spiritual awareness. I had other opportunities elsewhere, but I always thought BYU was home."
Daines received the Marriott School's Distinguished Faculty Award, the Exxon Teaching Award, the MBA Professor of the Year Award (twice), and the Karl G. Maeser Excellence in Teaching Award. Additionally, he was named the Driggs Professor of Strategy and received an Outstanding Young Educator of America Award. But, with all these accolades, he says he's most proud of his seven children, all of whom graduated from BYU.
Daines is the author of two books and numerous articles and case studies for professional journals, and he has affiliated with the Financial Management Association, the Academy of Management, and the American Finance Association.
Additionally, Daines served as a student-ward bishop two times, as a counselor in a stake presidency, and as a BYU stake president. He was also a counselor to President Merrill J. Bateman in the Provo Temple and succeeded him as the temple president.
—Charlene Renberg Winters (BA '73, MA '96)
---
Teaching with Vision
Richard O. Cowan, Emeriti Distinguished Service Award
It was an unconventional way to start the semester: Richard O. Cowan began by instructing students, "Don't raise your hands. Just raise your voice, and we'll get along just fine."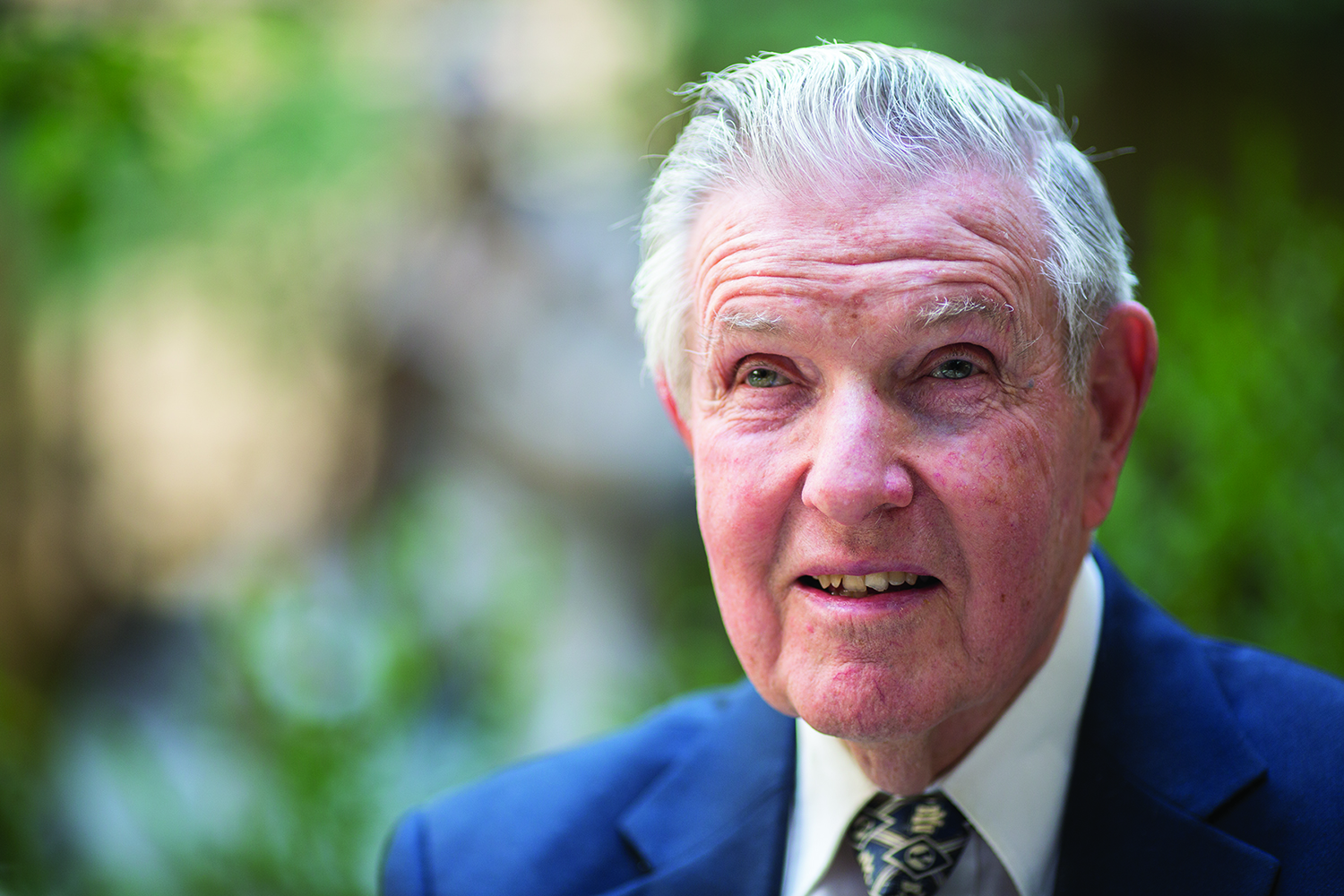 Legally blind since childhood, Cowan says his eyesight did not present major challenges in his 54 years of teaching BYU religion classes; he simply required a few accommodations and often used gentle humor.
During his time at BYU, Cowan, the 2015 Emeriti Distinguished Service Award recipient, was honored with the Teacher of the Year Award, the Karl G. Maeser Distinguished Faculty Lecturer Award, and the Phi Kappa Phi Distinguished Faculty Award. His research has led to more than a dozen published books and more than 100 articles.
In a 1961 interview for a position on the religious-education faculty, Elder Harold B. Lee asked Cowan whether he could build faith among the students.
"I don't know, but that is certainly what I intend to do," Cowan answered and notes now that Elder Lee's question guided him throughout his career.
With his recent retirement, Cowan is serving as chair of the subcommittee recording the history of the Provo City Center Temple open house and dedication—a natural extension of his research on temples.
He continues to teach and study, and even though he is an accomplished scholar, when Cowan thinks of his BYU legacy, he says he hopes it will reflect "the thousands of students I've had the privilege of teaching."
—Collin T. Mathias ('16)
---
Hoopster to Hero
Travis M. Hansen, Young Alumni Distinguished Service Award
By almost any definition Travis M. Hansen ('03) leads a remarkable life. A star basketball player from Orem, Utah, Hansen was a 6'6″ championship athlete who played three seasons at BYU and led the Cougars to a 44-1 home record and two Mountain West Conference championships. He finished college as the MWC MVP and Defensive Player of the Year before the Atlanta Hawks drafted him in 2003.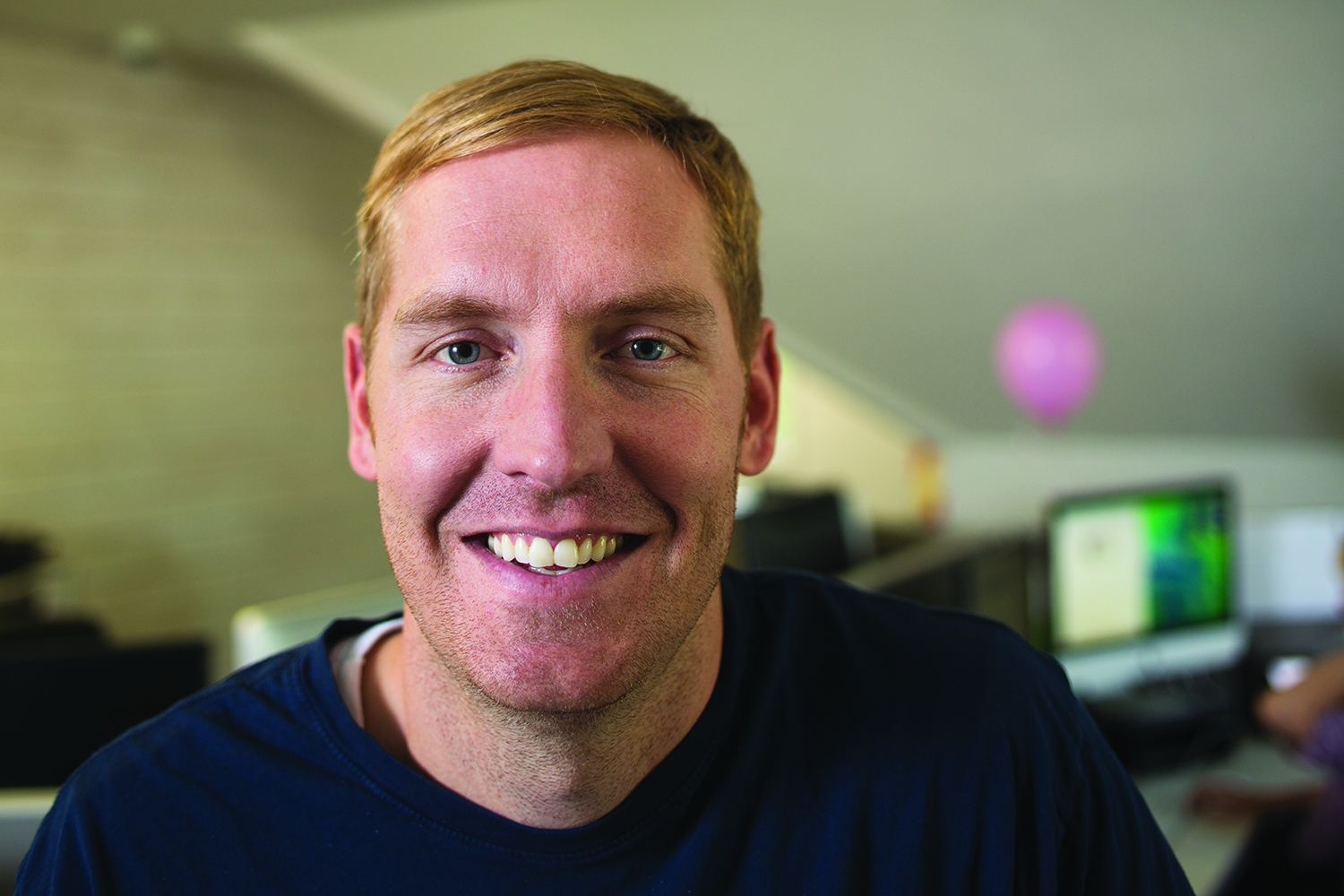 After a year in the NBA, Hansen took his skills to Europe, where he eventually played for Dynamo, Russia's top team, and was so successful that Vladimir Putin granted him Russian citizenship. He later played for Spain's Real Madrid.
As memorable as his basketball experiences were, however, Hansen and his wife, LaRee, say they found their greatest work off the court while living in Russia. Frustrated about their trouble having children, they came across a Bible passage one evening: "For my yoke is easy, and my burden is light" (Matt 11:30). Travis, BYU's 2015 Young Alumni Distinguished Service Award recipient, says they had the impression they were in Russia for more important reasons than basketball.
"We needed to stop thinking about ourselves and our problems," he says. "There was a work for us to do, people to help, and if we were humble and willing to work, we could be instruments in the Lord's hands."
The result was Little Heroes Foundation, which focused on helping children worldwide. Renamed Sunshine Heroes Foundation for founding sponsor Nature's Sunshine, the organization has served hundreds of thousands of children in 19 countries, renovating baby hospitals in Russia, constructing schools in Mali, distributing health supplements throughout Ghana, and building children's centers. Still in his 30s, Hansen, now a father of four, says his life of gratitude and service is just beginning.
—Charlene Renberg Winters (BA '73, MA '96)