---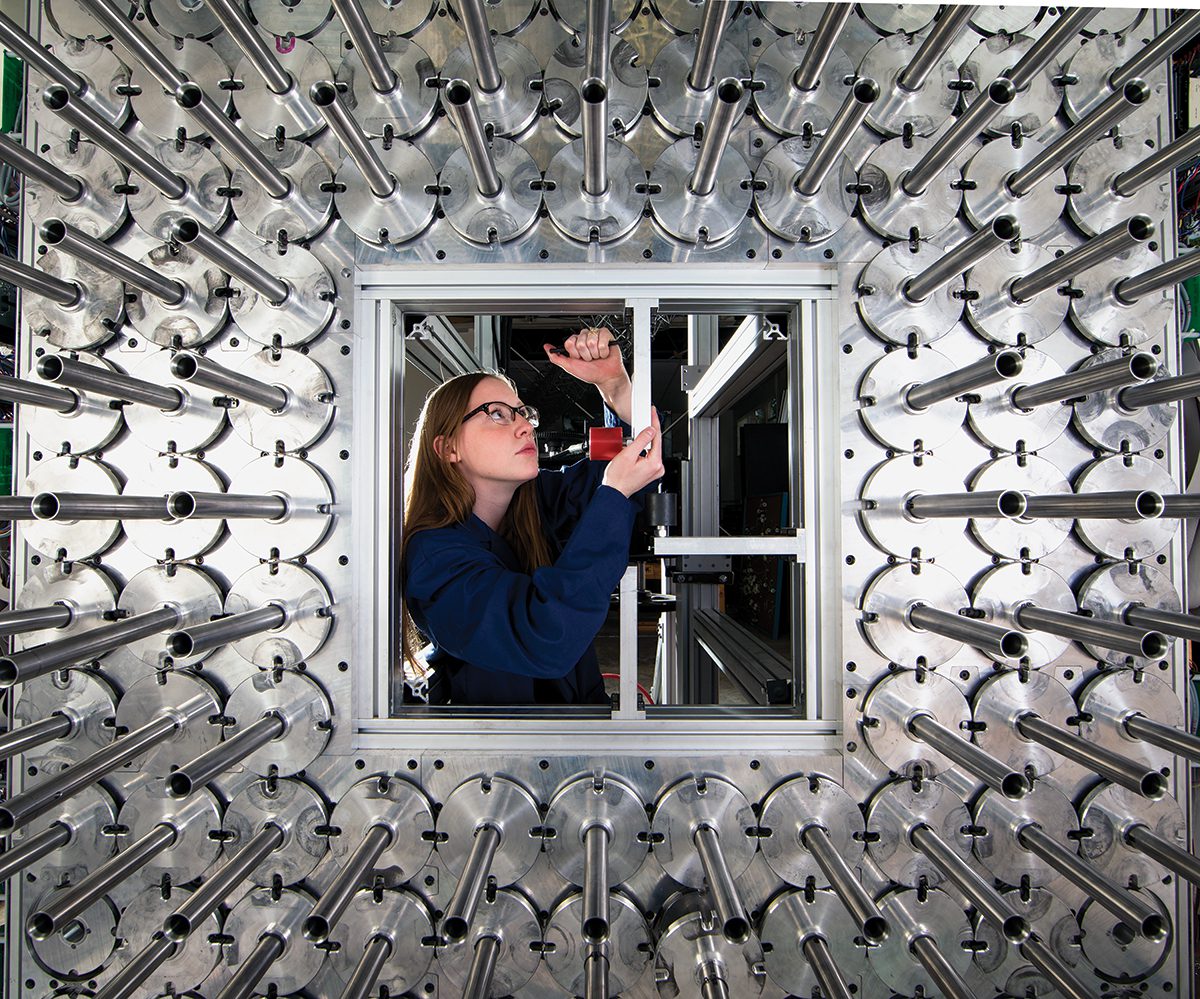 Peering through a wall of metallic rods, civil engineering graduate student Kirsten Bramall Hinds (BS '13) examines a prototype of a manufacturing system that weaves carbon fibers in a desired pattern—in essence, a giant loom. The machine will create IsoTruss structures—a technology patented by civil and environmental engineering professor David W. Jensen (BS '80)—which can provide strong yet lightweight components in meteorological towers, bike frames, and, potentially, aerospace configurations.
Jensen says the bigger machine they hope to build from this prototype will be able to create more advanced configurations and at a much faster rate than their current hand-woven method allows. Hinds has been working with IsoTruss technology for over a year and is currently writing her thesis on using IsoTruss in beam construction applications. "There are so many applications [IsoTruss] would be good for," she says. "A lot of research doesn't feel as new and exciting, but this just feels really innovative."
This photo took first place in the science and research category at the annual symposium for the University Photographer's Association of America. 
Photography by Jared S. Wilkey (BA '01)