---
'60 Neil J. Flinders (BS '60, MRE '63, EdD '68; Joan Robertson ['63]; Pleasant Grove, Utah) published Joseph Smith: America's Greatest Educator. Flinders has worked for the Church Educational System for many years. Edward A. Geary (BA '60, MA '63, PhD Stanford University '71; Janet Stewart [BS '62, BS '91, MEd '94]; Huntington, Utah) received an Outstanding Alumnus Award from Utah State University Eastern. Geary was an English professor at BYU for 24 years.
'63 Sharon M. Kent (BS '63, MEd '77; Blanding, Utah) has been working as a counselor at San Juan High School for 34 years.
'64 S. Floyd Mori (BA '64, MS '65; Irene Mano ['62]; Arlington, Va.) published his book, The Japanese American Story: As Told Through a Collection of Speeches and Articles.
'65 Owen K. Peterson (BA '65; Naoma Haack ['93]; South Jordan, Utah) self-published his first book, The Joy of Our Redemption: An LDS Scriptural Journey.
'70 Burdette Wiser (BS '70; Provo) is a faithful BYU fan, volunteer usher at volleyball games, and Cougar Club member.
'71 Clark B. Hinckley (BS '71, MBA Harvard University '73; Kathy Hansen [BS '76]; Salt Lake City) authored the biography Christopher Columbus: A Man Among the Gentiles. Roland L. Lee (BA '71; Nellie; St. George, Utah), an artist and cofounder of St. George Magazine, presented an art show and received the Utah Governor's Mansion Artist Series Award.
'73 Craig L. McKnight (BS '73; Nancy; Mesa, Ariz.) serves as chief financial officer and executive vice president of finance for Phoenix Children's Hospital. McKnight has received a Lifetime Achievement Award from the Phoenix Business Journal and was named a CFO of the year in 2012 by AZ Business Magazine. Linda Anne McBride Taala (BA '73, BS University of Phoenix '98, MBA University of Phoenix '03; Frederick; Taylorsville, Utah) was called to serve as an office specialist in the South Carolina Columbia Mission.
'74 Marden J. Pond (BMU '74, MM Arizona State University '76, DA University of Northern Colorado '85; Judy Pomeroy [BS '74]; Provo) is a composer and was awarded The Alfred Lambourne Prize for his musical suite Sanctuary. Roderick Saxey (BS '74, MD George Washington University '80; Mellisa; Edmonds, Wash.) published his mission memoir, All Enlisted: A Mormon Missionary in Austria During the Vietnam Era.
'76 Craig D. Jessop (MA '76, DMA Stanford University '80; RaNae Remund ['76]; Providence, Utah), a former Mormon Tabernacle Choir music director, received the Utah Governor's Mansion Artist Series Award.
'77 Norman E. Coughran (BA '77; Kathleen; Lehi, Utah), a counselor at Copper Hills High School, was awarded the 2014 Hero in Education Award for his dedication and service to students and faculty.
'78 Rick L. Baldassin (BMU '78; Cindylee Barnett [BA '77]; Bountiful, Utah) was awarded the 2014 Piano Technicians Guild's Golden Hammer. The award recognizes exceptional service to the piano industry.
'79 Kirk G. Bowden (BA '79, MA Ottawa University '94, PhD Northcentral University '05; Gail Sorensen ['78]; Gilbert, Ariz.) is president of the Association for Addiction Professionals and the faculty chair of the Department of Addiction and Substance Use Disorder Program at Rio Salado College. Diane Dunham Jeffer (AS '79, BA '79; Gilbert; Great Meadows, N.J.), a volunteer at La Leche League International since 1993, was elected to a three-year term on its board of directors. John T. Hughes (BS '79; Teresa ['80]; Taylorsville, Utah) teaches special education at a junior high school. Hughes is also a nationally known plein air painter and was featured in PleinAir Magazine.
'80 Anna Brew Jenkins (BS '80; Michael; Mocksville, N.C.) was chosen to serve as chair of the board of directors for Smart Start of Davie County. Jenkins also serves on the board of Power of Moms. Bradley J. Kramer (BA '80, MA University of North Carolina at Chapel Hill '82; Nancy Lubeck [BA '77, MLS '80]; Carrboro, N.C.) released the book Beholding the Tree of Life: A Rabbinic Approach to the Book of Mormon. Kramer has worked professionally as a writer and editor. Scott R. Sipherd (BA '80, MBA University of Rochester '00; Karen; Danville, Calif.) was promoted to vice president of marketing at ARC Document Solutions.
'81 Terryl L. Givens (BA '81, MA University of North Carolina at Chapel Hill '86, PhD University of North Carolina at Chapel Hill '88; Fiona Bulbeck ['83]; Montpelier, Va.), a professor of literature and religion at the University of Richmond, published Wrestling the Angel: The Foundations of Mormon Thought: Cosmos, God, Humanity.
'82 Kimberly Burnham (BS '82, PhD Westbrook University '06; Spokane, Wash.) is an alternative-medicine specialist and a published poet and author. In 2013 Burnham bicycled more than 3,000 miles in support of sustainable agriculture and food justice and is now working on a book of poetry about the adventure.
'84 Bruce V. Elkington (BS '84, MHA Duke University '86; Colleen Power [BA '84]; Federal Way, Wash.) has been hired as vice president of information services/chief information officer for Northwest Kidney Centers. Before pursuing a career in health care, Elkington was a professional musician. John C. Giles (BA '84, JD Arizona State University '87; Dawn Nichols [BS '84]; Mesa, Ariz.), named 2013 Mesa Man of the Year by the Mesa Citizens of the Year Committee, was elected mayor of Mesa, Ariz. John N. Kernan (EdD '84; Jackie; Pleasant Grove, Utah) is the director of special education at John Hancock Charter School. Kernan also coaches local athletes in preparation for the Paralympic Games, Utah Summer Games, and local USA Track & Field championships.
'86 David D. Clark (BS '86, MBA Texas Tech University '92; Dorthy Henderson [AS '84]; Dallas), who received the Grassroots Champions Award from the American Hospital Association, has been selected as president of Methodist Dallas Medical Center.
'87 Shirlee Hurst Shields (PhD '87; Salt Lake City) is an author and playwright. Shields' books include Change Your Voice, Change Your Image, and her plays include Coming of Age: A Story of Growing Older.
'88 Keith C. Barnes (BA '88, JD Oklahoma City University '94; Nina Raynor [BS '88]; Cedar City, Utah) was appointed to serve as a judge in Utah's Fifth District Court. Barnes has been the lead attorney for Barnes Law Offices since 2004. Sherry Neal Meinberg (EdD '88; Wayne; Long Beach, Calif.), an educator for more than 50 years, recently published her 11th nonfiction book, The Cockroach Invasion. Anthony A. Piña (AA '88, BA '89, MEd '91, EdD La Sierra University '05; Teresa; Louisville, Ky.) was elected president of the division of distance learning for the Association for Educational Communications and Technology. Piña also published his second book, Real-Life Distance Education: Case Studies in Practice.
'90 Kari Lent Malkovich (BA '90; Milan R. [BS '82, MS '84]; Salem, Utah), director of public relations at McKell, Christiansen, and Wise Attorneys at Law, was elected president of the Women's State Legislative Council of Utah. Keith R. Shaffer (BS '90, MS '90; Karen Lowe [BS '90]; Carson City, Nev.) was hired as senior project manager for Manhard Consulting's Carson City office.
'91 Paul B. Lowry (BS '91, MBA '97, PhD University of Arizona '02; Michelle Dale [BS '98, MAcc '04]; Kowloon Tong, Hong Kong) was awarded tenure and a promotion to professor of information systems at the City University of Hong Kong.
'92 Richard L. Saunders (MLIS '92, PhD University of Memphis '12; Carrie; Cedar City, Utah) was named dean of library services at Southern Utah University. Previously he worked as a special-collections librarian for Montana State University.
'93 Mark M. Smith (BS '93; Shauna Worthen [BA '95]; American Fork, Utah) was honored by Seminaries and Institutes of Religion for 20 years of service.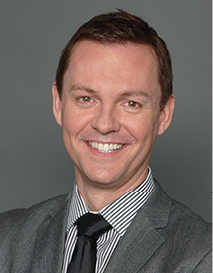 '94 Joseph S. Grigsby (BS '94; New York) has been promoted to vice president over global marketing and creative for Estée Lauder's Men's Skincare Group. Michael A. Kidd (BA '94, MEd '99; Holly Lemke [BA '94]; Eagle Mountain, Utah) was honored by Seminaries and Institutes of Religion for 20 years of service.
'96 Alan R. Casper (BA '96, MA '03; Sabrina; American Fork, Utah) was honored by Seminaries and Institutes of Religion for 20 years of service. Gregory B. Thompson (BS '96, MS The Ohio State University '98, PhD The Ohio State University '03; Amanda Tanner [BA '95]; Tuscaloosa, Ala.), professor of metallurgical and materials engineering at the University of Alabama, received the 2014 Blackmon-Moody Outstanding Professor Award.
'97 Melanie A. Webb (BS '97; Provo), founder and director of Sol Fitness Adventures, was named "the person to call" for guided Utah national park travel by Departures magazine.
'98 Richard B. Phillips (BA '98, JD University of Texas '01; Emily Foote [BA '98]; Sunnyvale, Texas) was selected by Thomson Reuters as a 2014 Texas Super Lawyer. Audia L. Wells (MA '98, MOB '98; Woodridge, Ill.) is the Midwest regional manager for LDS Employment Resource Services.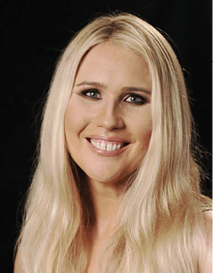 '99 Casey A. Johnson (BA '99, JD Cornell University '06; Syracuse, N.Y.) has joined Bousquet Holstein as an associate attorney. Previously, Johnson was a staff attorney for the U.S. District Court for the Northern District of New York.Kathryn C. Madsen (BA '99; Burbank, Calif.) received her fourth Emmy nomination for her work as a sound supervisor on the television show Breaking Bad.
'00 Christopher R. Esseltine (BA '00, JD Ave Maria School of Law '05; Sandy, Utah) has joined Holland & Hart as of counsel. Esseltine previously founded Mardoc Consulting and practiced health-care law at Arent Fox. Michael R. Hicks (BA '00; Natalie; Salt Lake City), best known for composing EFY Medley: As Sisters in Zion & We'll Bring the World His Truth, released a special compilation video on YouTube to commemorate the work's 15-year anniversary.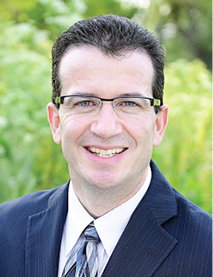 Jim R. Jacobs (MSW '00; Jeanette Allen [BA '94]; Commerce City, Colo.), an author, keynote speaker, counselor, professional coach, and entrepreneur, published Driving Lessons for Life: Thoughts on Navigating Your Road to Personal Growth. Seth F. Wheeler (BA '00, MBA Harvard University '04, JD Columbia University '04; Kalli A. Hakes [BA '12]; Arlington, Va.) joined the White House as special assistant to the president and advisor on housing policy and financial regulation with the National Economic Council. Prior to that he worked for the Federal Reserve as assistant director and chief of staff of the Office of Financial Stability.
'01 Taran K. Chun (BS '01, MEd '04; Nizhoni Whaley ['02]; Provo) was appointed to the Utah Valley University board of trustees. Chun is the principal of Mountain View High School in Orem, Utah. Spencer W. Cox (BS '01; Houston), his wife,Amberle Tompkins Cox (BS '01), and their three children hiked the Appalachian Trail, a 2,180-mile trail that traverses 14 states from Georgia to Maine. Daniel W. Cranney (BA '01; Kristen Gluth [BS '04]; The Woodlands, Texas) is a partner and vice president of marketing for the Red Frog Beach resort in Panama. Jong S. Kim (BS '01; Karen Lin [BS '01]; Henderson, Nev.) was promoted to director of sales and finance for Unique Communications, a computer software company. Angela Bergstrom Miller (BA '01, MA '05; O. Carl [BS '02]; Meridian, Idaho) and her husband, Carl, created a virtual BYU scavenger hunt app that allows participants to experience campus activities, take photos, and learn BYU and Church history.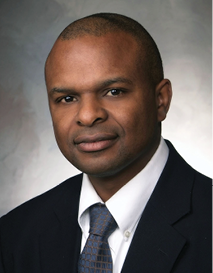 '02 Rebecca Allgaier Higgins (BS '02; David S. [BS '98]; Peoria, Ariz.) runs the popular scrapbooking company and website Becky Higgins. She also was the creative editor for Creating Keepsakes magazine for 12 years. Kennedy K. Luvai (BS '02, JD University of Oregon '06; Jennifer Curt [BS '03, JD '07]; Boise, Idaho), an associate in the Boise office of Parsons Behle & Latimer, has been elected by the National Bar Association to chair its intellectual property law section. O. Carl Miller (BS '02; Angela Bergstrom [BA '01, MA '05]; Meridian, Idaho) and his wife, Angela, created a virtual BYU scavenger hunt app that allows participants to experience campus activities, take photos, and learn BYU and Church history.
'03 Adam M. Barth (BS '03; Fairbanks, Alaska) has been recognized as a "Top 40 Under 40" by Mass Transit magazine for his work managing the MACS Transit and Van Tran system in Fairbanks.
'04 James M. Santiago (BA '04; Caroline Jensen [BA '03]; Humble, Texas) received an American Marketing Association Houston Crystal Award for his video production work on a short video promoting a charity fund.
'05 Steven J. Haderlie (BS '05; Washington, D.C.) published a book trilogy for preteens: A Boy with a Red Parcel, The Crows in the Morning, and A Rider on the Silver Shadow.
'06 Robert E. Balmer (BS '06, MS Boise State University '11; Lindsay Doles [BS '04]; San Antonio), who works for United Services Automobile Association, became an associate in the Casualty Actuarial Society. Angela Olsen Baxter (BA '06; Robert; American Fork, Utah), an award-winning graphic designer, released a new book, Amazing Grace: Messages of Hope in Scripture and Verse. Joseph W. Salisbury (BA '06; South Jordan, Utah) is a partner with Candlelight Homes. The company was ranked second in Utah Business magazine's "Fast 50," which recognizes rapidly growing companies.
'07 Megan Woodhouse Needham (BS '07, JD Georgetown University '10; Steven; Bloomington, Ind.) has founded Steps Admissions Consulting, helping prospective graduate students with résumés, application essays, interviewing skills, and school selection. J. Duffy Olson (BS '07, MBA University of Cincinnati '11; Tessa Stimpson [BA '07]; Hebron, Ky.) was promoted to senior client lead of manufacture practice for dunnhumbyUSA. Russell T. Warne (BS '07, PhD Texas A&M University '11; Katie Tenney [BA '06]; Lehi, Utah) cofounded the Utah Theatre Bloggers Association, which recently celebrated its 1,000th theater review.
'08 Tali J. Nay (MBA '08; Cleveland) published her second book, Jeweled. Nay's website, talinaybooks.com, won a 2014 American Web Design Award.
'10 David M. Mortensen (BA '10; Farmington, Utah) cofounded the Utah Theatre Bloggers Association, which recently celebrated its 1,000th theater review. Michelle Collins Taylor (BS '10; Brigham T. [BA '11]; El Dorado Hills, Calif.) and her husband, Brigham, founded an online apparel company that offers a diverse collection of ratchet belts, slidebelts.com.
'11 Jason F. Metcalf (BFA '11; Los Angeles) is a contemporary artist whose work has been on display at galleries in California and New York.
'13 Kimberly Parker Beeston (BS '13; Spencer J. ['14]; Provo), a former BYU basketball conference player of the week, is a 2014 Wasatch High School Hall of Fame inductee. Ethan G. LaMothe (MAcc '13; Montana; Peachtree City, Ga.) was awarded a KPMG Foundation Minority Accounting Doctoral Scholarship.