---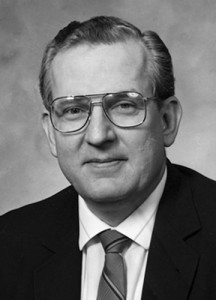 Brough Dorny
1968 | J. Wayne Selph, '68, MBA Thunderbird Graduate School of International Management '72 (Yara Rex, '71), Park City, Utah, created a new marketing and advertising consulting firm, Aviva Marketing Partners, geared toward the Hispanic market. He sold his interests in his p revious agency, Selph and Smith Marketing.
1970 | Donna Day Asay, '70 (David), Rexburg, Idaho, worked on 100 paintings for a collectors gala held in North Salt Lake, Utah, in October. She is also illustrating two upcoming children's books.W. Brough Dorny, '70, MBA Pepperdine University '72 (Vonda Ray, '68), Mesa, Ariz., retired after 27 years with State Farm Insurance. The last of his five children graduated from BYU in 2003.Roger L. Harris, '70, MLS '71 (MaryAnn Mitchell, '69), Santa Rosa, Calif., has been elected to a three-year term on the board of directors of the Hispanic Chamber of Commerce of Sonoma County.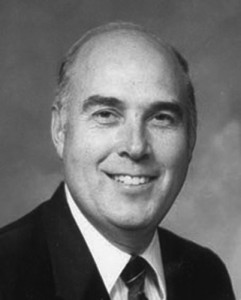 Robert Evans
1971 | Robert P. Evans, '71, MS '73 (Loretta Luce, '71), Idaho Falls, Idaho, received his doctorate in engineering and applied science from Idaho State University. His dissertation received a patent.
1973 | Thomas B. Roulstone, '73, MA Utah State University '75, Fort St. John, British Columbia, Canada, wrote Elisabeth: Passage of Promise, which appeared in bookstores in June 2004. Claudia Reeder Walters, '73 (Steven, '77), Mesa, Ariz., was elected vice-mayor of Mesa and is in her fifth year on the city council; she is also the incoming board chair for the Mesa United Way. Crae J. Wilson, '73, MA '76, PhD '81 (Josephine Anlstedt, '66), Thatcher, Ariz., was named a fellow by the Kennedy Center American College Theater Festival Region VIII for a lifetime of distinguished service to theater education.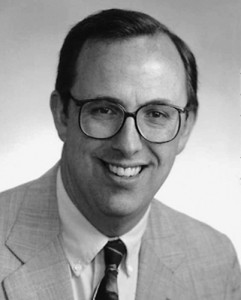 David Kelly
1974 | David W. Kelly, '74, MPA '77 (Jessica Weiss, '76), Vancouver, Wash., received a Gold Heart Award from the Pacific/Mountain Affiliate of the American Heart Association for leadership, dedication, and outstanding contribution as a volunteer. He has been a volunteer for 22 years.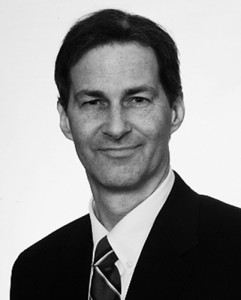 James Viland
1977 | James L. Viland, '77, JD Michigan State University '04 (Penelope), Grosse Pointe, Mich., joined the Troy office of the law firm of Miller, Canfield, Paddock, and Stone as a senior attorney in the product safety group, specializing in automotive warranty litigation.
1980 | Mark R. Hansen, MM '80, DMA University of North Texas '88 (Lise), Gettysburg, Pa., has been selected director of the F. William Sunderman Conservatory of Music at Gettysburg College.
1983 | Mardy C. Toepke, '83, '86 (Kate Wager, '84), Federal Way, Wash., is a senior engineer with Boeing. He received recognition from the chairman of Pakistan International Airlines for his team's efforts in assisting the airline to receive international safety certification.
1984 | John R. Grout, '84, PhD Penn State University '90 (Susan Hayes, '87), Rome, Ga., along with collaborator Douglas Stewart, won the 2004 research and professional publication Shingo Prize (described as the "Nobel Prize of manufacturing") for their article "The Human Side of Mistake-Proofing." Jonathan E. Visick, '84, MS University of Washington '85, PhD '91 (Karen), Lombard, Ill., received the Clarence F. Dissinger Award for Junior Faculty at North Central College in Naperville, Ill. He teaches microbiology, genetics, immunology, virology, and biology.
1985 | Mark Ammons, '85, MM University of Southern California '87, DMA, '90 (Melinda Williams, '03), Provo, was named assistant director of the BYU School of Music and director of the jazz studies program. Edward N. Johnson, '85 (Monica Hernani, '87), Tujunga, Calif., graduated from the American College, earning the Chartered Life Underwriter designation. He is an associate with California Financial Partners. Scott B. Johnson, '85, MS '87 (Brenda Whitworth, '83), Ada, Ohio, graduated with distinction from Pettit College of Law at Ohio Northern University. Daniel E. Long,'85, DDS Georgetown University '89 (Cara), Kotzebue, Alaska, accepted a position as staff dentist with the Maniilaq Association, a nonprofit tribal organization providing health, social, and tribal services to the native people of northwest Alaska.
1986 | Kevin J. Black, '86, MD Duke University '90 (Winona Pope, '86), St. Louis, was promoted to associate professor, with tenure, of psychiatry, neurology, and radiology at Washington University in St. Louis.
1987 | Lawrence L. Pratt, '87, JD Washington University '92 (Rhonda Coursey, '89), St. Louis, was promoted to senior associate in civil litigation practice with Evans & Dixon. John W. Winterholler, '87 (Donalyn), Phoenix, was named chief executive officer of AST Trust Co., a division of American Stock Transfer & Trust Co. He is a member of the National Development Council for Religious Education.
1989 | Peter L. Edmondson, '89 (Toye McRoberts, '94), American Fork, Utah, was selected by the International Technology Education Association as the Outstanding High School Technology Teacher in Utah for the 2003­04 school year. He works for Alpine School District at Lehi High School.
1990 | J. Rodney DeGeorge, '90, JD Seattle University '93 (Stephanie), Lakewood, Wash., was made municipal court commissioner. He also serves as a judge pro tem in multiple jurisdictions and has worked as a defense attorney, representing defendants in multiple high-profile homicides and death penalty cases.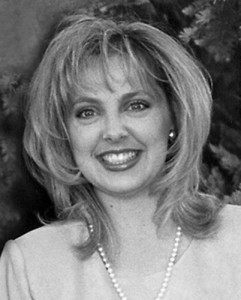 Laura Brotherson
1991 | Laura Mason Brotherson, '91 (Kevin, '94), Meridian, Idaho, wrote And They Were Not Ashamed—Strengthening Marriage Through Sexual Fulfillment. Brotherson's book is based on her conclusions after teaching a Church Educational System course on strengthening marriage. Thomas G. Hallaq, '91, MA Eastern Washington University '03, MEd '04, Bountiful, Utah, accepted an appointment as a visiting professor for the 2004­05 academic year at Idaho State University's James E. Rogers Department of Mass Communication.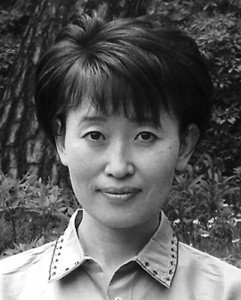 Sunnie Hong
1992 | Sunnie G. Hong, '92, MBA University of Chicago '97 (Tracy), Seoul, Korea, is working as a general manager of marketing strategy for the life insurance arm of the Samsung Group. Eric S. Koford, '92 (Cheri Holck, '93), Lee's Summit, Mo., was promoted to regional director with AIM Investments. He was previously with AIM as a regional vice president in the Pacific Northwest. Chip Ward, MLIS '92, wrote Hope's Horizon: Three Visions for Healing the American Land, which was published in May 2004.
1993 | Kevin D. Kinneer, '93, MBA University of Michigan '03 (Susan Andreason, '96), Oxford, Mich., joined DaimlerChrysler Services in a post-MBA rotation program to conduct strategic projects for financial services. His MBA emphasis was in corporate strategy and international business.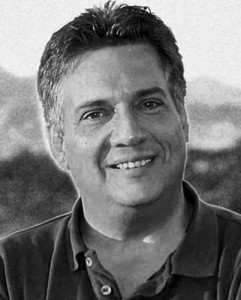 Lee Richan
1994 | Bridget McMurray Cooney, '94 (James), El Cerrito, Calif., welcomed the birth of her second child, Molly Erin, May 17. She is also mother to Aidan (age 2) and teaches fourth grade in Richmond, Calif. R. Lee Richan, '94 (Kikuchi), Salem, Utah, has been appointed director of marketing at pcCrafter, a global image art software company in Orem, Utah. He is also senior producer at Phoenix Records.
1995 | Alan D. Gluth, '95, JD University of Texas '98 (JoAnn), El Paso, Texas, became an equity partner in the law firm of Ryan & Sanders. At 32, he is the youngest attorney in west Texas to be certified in estate planning and probate law by the Texas Board of Legal Specialization.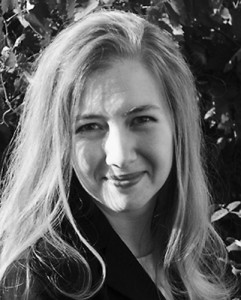 Hilarie Robinson
1997 | Hilarie Hicks Robison, '97 (Ben), Las Vegas, received a master's degree in ethics and policy studies from the University of Nevada. She is executive director of the Nevada Public Education Foundation, a private nonprofit organization dedicated to supporting excellence in education.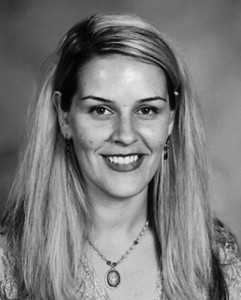 Stacey Simmons
Stacey D. Simmons, '97, Mission Hills, Calif., was awarded a Fulbright Teacher Exchange for the 2004­05 school year. She will be teaching the equivalent of kindergarten in the United Kingdom.
1999 | Ryan L. Hartman, '99 (Heather White, '99), Ft. Collins, Colo., graduated from the University of Colorado Medical School in the top five of his class. He will be completing a residency in orthopedics at Vanderbilt University in Nashville.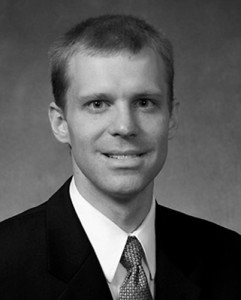 Ryan Hatch
Ryan E. Hatch, '99 (Kiyomi), Madison, Wis., graduated cum laude from the University of Wisconsin Law School. He will be practicing litigation and intellectual property law with the Los Angeles office of Pillsbury Winthrop.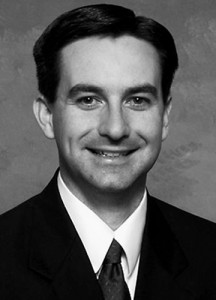 Curtis Black
2000 | Curtis L. Black, '00 (Kristin Smith, '02), Ogden, Utah, graduated from the Medical College of Wisconsin. While in school, he won the Founders' Award, which is given by the faculty of the department of family and community medicine to an outstanding senior student. Allison Brieg, '00, Long Beach, Calif., completed a master's degree in physical therapy at Texas Woman's University. She is a physical therapist at Long Beach Memorial Hospital.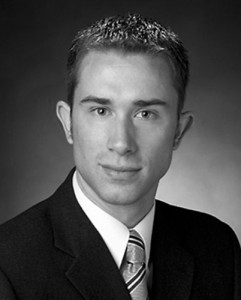 James Collyer
James C. Collyer, '00, Albuquerque, N.M., graduated from the University of Colorado Medical School, receiving Junior Alpha Omega Alpha distinction. He will be completing a residency in dermatology at Northwestern University in Chicago. Vaughn R. Pickell, '00 (Judi Mason, '00), Lehi, Utah, received a law degree from Roger Williams University and a master's degree in community planning from the University of Rhode Island. Pickell is employed by Smith Hartvigsen in Salt Lake City.
2001 | Ashley Sepulveda Sheffield, '01 (Mason), Sunnyvale, Calif., received a master's degree in illustration from the Academy of Art University in San Francisco. She now teaches private lessons from her studio in Sunnyvale.
2002 | Derek Joseph Hansen, '02 (Melissa Ott, '01), is completing an MFA in arts administration from Southern Utah University with an internship with Washington National Opera in Washington, D.C., working in the development/special events department. Braden J. Montierth, '02 (Kristen), Provo, joined the Naples, Florida, office of Roetzel & Andress as a summer associate. He will graduate from BYU's J. Reuben Clark Law School in 2005.
2003 | Matthew O. Jarvis, '03 (Kristi, '01), Wilsonville, Ore., a graduate of Game Face executive academy, was hired by Game Face as an account executive. He is responsible for marketing the academy to college graduates and job seekers.