---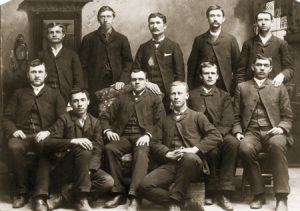 125 years ago:
BYA awards its first "collegiate diploma" to James E. Talmage who later becomes an Apostle.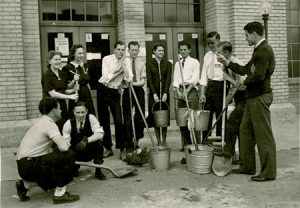 100 years ago:
By February 1907, enrollment at BYU reaches 1,449.
75 years ago:
BYU helps students find part-time work to cover the annual $86.50 tuition expense.
50 years ago:
As much as three tons of snow are trucked onto campus for the annual campus ice sculpture contest.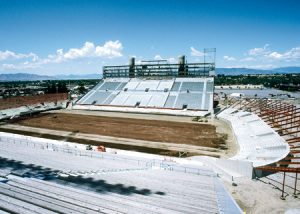 25 years ago:
Cougar Stadium is expanded from 45,000 to more than 65,000 seats. The audience of 64,253 spectators at the first game in the new stadium is reported to be the largest gathering in Utah history.
10 years ago:
The remodeled Cougareat, featuring a mall-style food court, is completed.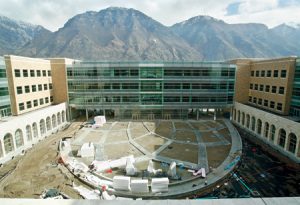 5 years ago:
Construction on the Joseph F. Smith Building begins.