---
How alumni use their BYU educations to serve their communities, neighbors, and families.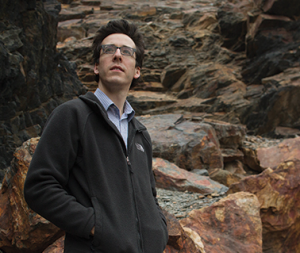 Rock Shows
When my wife, Christie Burgon Sowby (BM '09, MM '12), and I took an introductory geology course taught by Professor Summer Burton Rupper (BS '00), we didn't know just how much it would mean to us later. As I led Boy Scouts and Cub Scouts over the next several years, I was able to educate the boys about the canyons, lakes, rivers, and mountains we explored. When Christie and I spend evenings in the mountains now, family and friends who come along enjoy my "rock shows" and Christie's geologic commentary as she points out anticlines, scarps, intrusions, and moraines.
We agree with Tom Reese, who wrote in the February 2013 Ensign, "The supreme beauty of the natural world reminds us of the power and perfection of God."
— Robert B. Sowby (BS '12, BA '12), Cottonwood Heights, Utah
Everyday Math
"Do you feel bad about putting this much effort into someone if she isn't going to teach mathematics?" I timidly asked my mathematics-education graduate advisor, Blake E. Peterson. His quick response floored me: "No, because I would want someone to do the same for my daughter."
Since graduating from BYU, I've used my skills to tutor students, teach church lessons, share couponing techniques with other women, create a budget for our family, form a CD ladder strategy, study ways to invest in retirement and education accounts, make sewing patterns, and add an island to my kitchen. In one day I found myself using the word hexagon with my 3-year-old and spending an hour with my 9-year-old studying geometry.
Professor Peterson always said, "You cannot use knowledge that you don't have." I know that his efforts were not wasted, not one single bit.
— Julie Stafford Plummer (BA '97, MA '02), Milpitas, Calif.
Tip: So What You're Saying Is . . .
At BYU I learned a skill called reflective listening, where you listen to what the other person is saying and then try to restate it back to them in different words. If you get it right, the person will say, "Yes, that's it!" If you don't restate it correctly, then the person will correct you and offer clarification. Now that I am a mother of six, I find that using reflective listening helps my children feel more loved and valued.
— Leica Stewart Merriam (BS '83), Logan, Utah