---
Paths to Impressionism
Feb. 16–July 8 | Museum of Art
Visitors to the Museum of Art this spring will find themselves surrounded by artistic impressions of natural landscapes. More than 40 works by French and American artists—including Camille Corot, Claude Monet, Camille Pissarro, and John Singer Sargent—will be included in the Paths to Impressionism exhibition.

More at moa.byu.edu

Dancesport Championships
March 8–10 | Marriott Center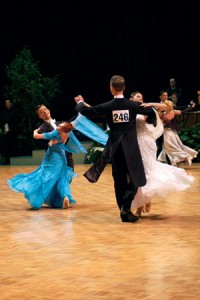 Each spring ballroom dancers from across the country descend on BYU's Marriott Center for one of the largest dance competitions in the nation. Amateurs from all age divisions compete in Latin, standard, cabaret, and other styles.

More at more.byu.edu/dancesport
Winter Court Sports
Through April | Marriott Center, Smith Fieldhouse, and the mtn. sports network

After successful 2006 seasons, the men's volleyball team and men's and women's basketball teams all enter their 2007 campaigns with great expectations. In preseason polls, the basketball teams were each picked to finish second in the conference.

More at byucougars.com

TV Teen Time
Mondays at 6 and 9 p.m. | BYUTV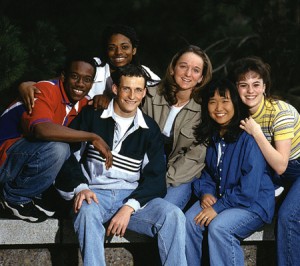 In the weekly BYUTV show Time for Teens, successful artists, athletes, and community leaders share advice and inspiration with teenagers. Past episodes have featured speakers such as Olympic gold medalist Peter Vidmar, former Mrs. Utah America Vivian Reynolds Cline ('74), and artist James C. Christensen (BA '67).

More at byubroadcasting.org/timeforteens
Women's Conference
May 3–4 | BYU campus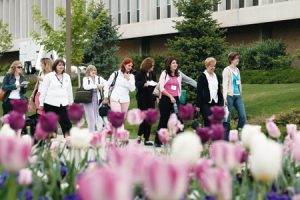 Centered on the theme "Thou Art Come to the Kingdom for Such a Time as This" (Esther 4:14), the 2007 BYU Women's Conference will include dozens of sessions on topics such as family relationships, gospel doctrine, and personal development. Thousands of women aged 16 and older will also participate in service and cultural activities.

More at womensconference.byu.edu


Get your full list of BYU activities and events online at byunews.byu.edu/calendar or in your e-mail with MyBYU News (mynews.byu.edu).