5 things you won't want to miss.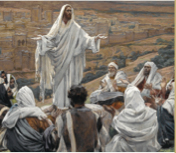 1. James Tissot: The Life of Christ
Through Jan. 9, 2011 | Museum of Art (MOA)
French 19th-century artist James Tissot depicts events from the Savior's life based on Tissot's trips to the Holy Land in this collection of watercolors on loan from the Brooklyn Museum. "It will be refreshing for people to see these familiar stories through a different lens," says Christopher E. Wilson (BA '99), Museum of Art marketing manager.
More: moa.byu.edu

2. Mitch Albom's Tuesdays with Morrie
Aug. 17–20, Sept. 8–18 | Pardoe Theatre
Visits with his dying professor, Morrie, teach fame-seeking Mitch about family, love, and service. This character-driven play, based on the New York Times best-selling novel, features a cast of just two. "The lines, the dialogue are very rich," says director George D. Nelson (BA '77), an associate professor of theatre and media arts. "It's a very tender little slice-of-life piece."
More: more.byu.edu/morrie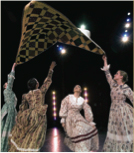 3. International Folk Dance Ensemble on Tour: Reflections
Aug. 3–14 | Nauvoo, Ill.
See BYU's International Folk Dance Ensemble perform its current showcase, Reflections, along the riverside in Nauvoo. Live musicians will accompany dances from around the world, and a special number will commemorate the pioneers. "[The showcase] couldn't fit anywhere better than right in Nauvoo," says artistic director Edwin G. Austin Jr. (BS '78).
More: more.byu.edu/folkdance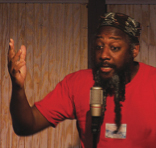 4. What's Your Story?
Thursdays at 9 p.m., beginning Aug. 5 | BYU Television
A story—"It's perhaps the most valuable legacy a family member can pass on," says Donald Davis, a professional storyteller. In BYUTV's new series What's Your Story? Davis teaches 14 people from across the country how to find and tell their unique stories. A collaboration with Timpanogos Storytelling, this series can help viewers share their own history.
More: byutv.org/2010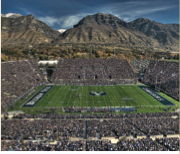 5. BYU vs. University of Washington
Sept. 4 at 5 p.m. | LaVell Edwards Stadium
Rise and Shout! The Cougars are out—this time to beat the Huskies and their head football coach Steve Sarkisian (BS '97) who was a BYU starting quarterback, leading BYU to a 14-1 record and no. 5 national ranking in 1996. Watch the season kickoff in Provo or catch the broadcast on CBS College Sports HD.
More: byucougars.com/football
---
Get your full list of BYU activities and events online at calendar.byu.edu.