---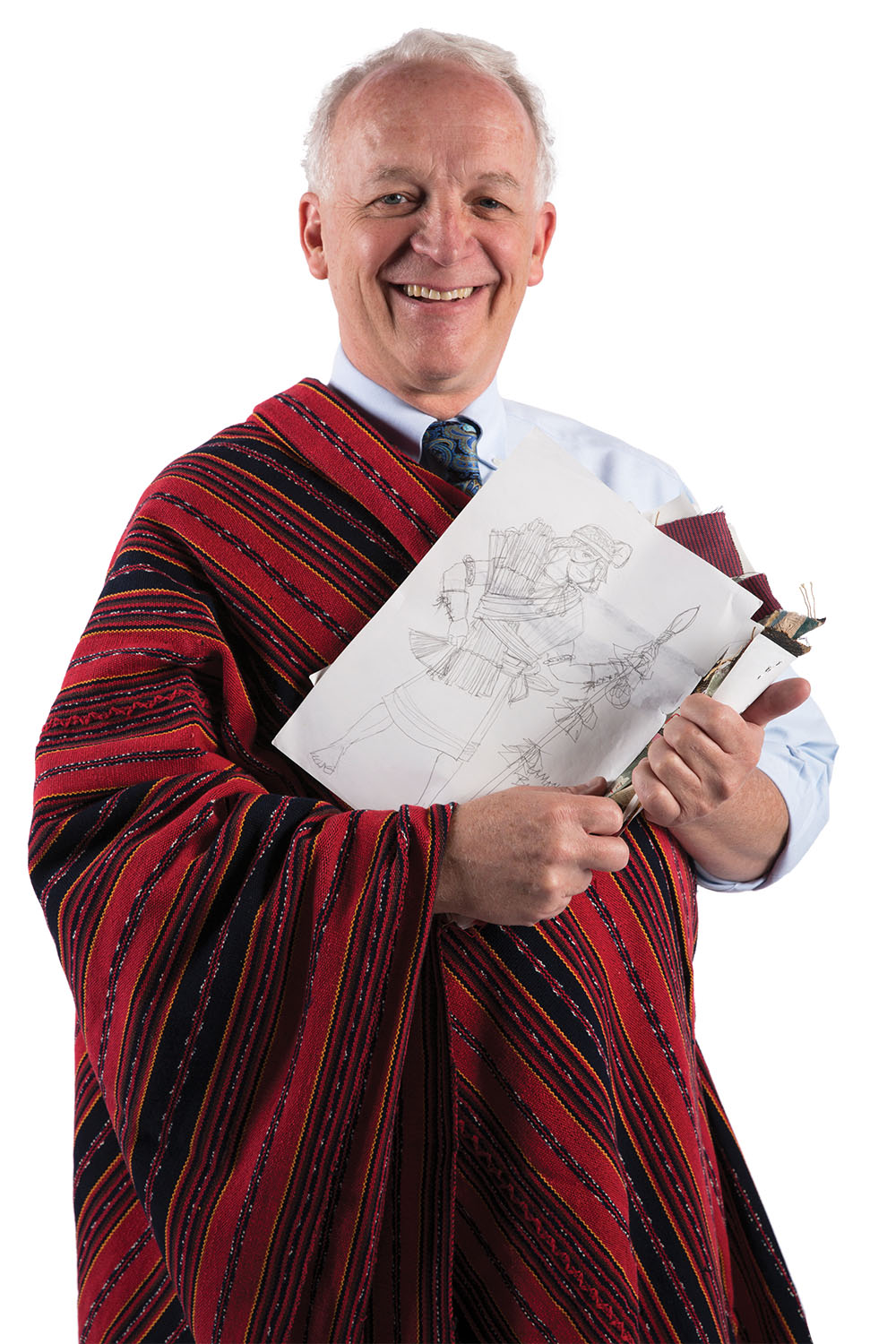 Want to talk scriptural fashion? If so, Rory R. Scanlon (BA '80), associate dean for performance and projects in the College of Fine Arts and Communications, is your guy. With an MFA in costume design from the University of Illinois at Urbana-Champaign and 16 years of Book of Mormon and Bible clothing research, he says that "understanding how clothing was made, what was worn, and why, suddenly gives new meaning to the scriptures."
Q: Let's hear an example.
A: In Matt. 5:40 Christ says, "If any man will sue thee at the law, and take away thy coat, let him have thy cloak also." According to the law of Moses, if you sued someone for their clothing, you could take only the chiton, an inner Greek garment. The law wouldn't allow you to take the himation, or overgarment. Taking someone else's warmth was illegal. So Christ was saying to give them everything—even what they couldn't ask for.
Q: Can you bust a myth?
A: Our understanding of Joseph's coat of many colors most likely comes from an incorrect translation of the term kethoneth pac, which translates more literally into "a full-length garment" that would take "many pieces" to create. It is true that each loomed piece would have its own coloring based on the wool being used. But it wasn't the many colors or pieces that made the brothers jealous. Rather, it was that the kethoneth pac was given as a right of authority or priesthood. Rightfully it should have gone to the oldest son, but Jacob gave it to Joseph, knowing where that line of authority should go.
Q: Why did Captain Moroni rend his garment?
A: Moroni wrote on his outer garment, which was like a wrap, made a flag from it, and thus symbolically surrendered himself to God. It was not uncommon to rend one's clothing as a demonstration of submitting to God. Essentially he was saying, "I'm not covering myself with the arm of man anymore."