---
At its annual celebration March 3, BYU Emeriti, an arm of the BYU Alumni Association designed for alumni who graduated 40 or more years ago and for retired employees and faculty, gave six awards to the seven honorees listed below. The class of 1972 was also inducted into BYU Emeriti.
Wallace Berrett Brown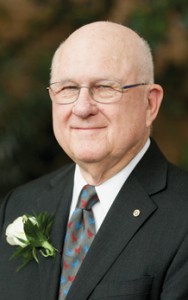 Wallace Berrett Brown (BS '74) of Murray, Utah, left BYU to attend dental school and get specialty training. But the pull toward BYU was strong, and 11 years after receiving his dental degree and 10 years after earning an endodontics specialty, Brown returned to his first alma mater to earn a bachelor's degree in zoology.
"Enrollment at BYU provided a compass for the direction of my life," he says. Having tasted the value of serving at BYU, he embarked on a life of service in many areas. He served in Scouting at local, state, and national levels, and through Rotary he participated in dental clinics and projects for literacy, education, health sanitation, and disability assistance.
Additionally, Brown was on the National Advisory Council for Dixie State College and the Utah Lieutenant Governor's Commission on Volunteers. He was also a volunteer endodontist at the 2002 Olympic Village, and when he retired in 2003, his last patient was President James E. Faust.
Gary K. and Kara Rowberry Haddock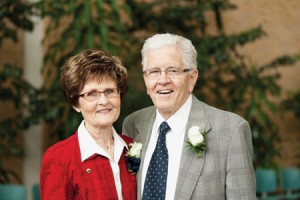 Gary K. Haddock ('60) has spent most of his professional life in Blackfoot, Idaho, where he practiced family medicine from 1969 to 1999 and again from 2001 to 2011. For several of those years, he was chief of staff at the Bingham Memorial Hospital.
He was recognized as Idaho's Family Doctor in 1984 by the Idaho Academy of Family Physicians and was made a fellow of the American Academy of Family Physicians. Gary was also elected to Alpha Omega Alpha Honor Medical Society.
In 1967 he was commissioned as a captain in the U.S. Army and in 1977 served a year as a general medical officer in the Republic of South Vietnam. He also served nine months as a general medical officer at Fort Eustis in Virginia.
Kara Rowberry Haddock (BA '60) says her degree in education gave her valuable skills for a brief career as a first-grade teacher and for teaching and training her five children.
In 1999 she accompanied her husband to the South Africa Cape Town Mission, where he served as mission president, and she was the assistant to the medical advisor (her husband) in the Idaho Pocatello Mission.
In Blackfoot Kara has been a chair and board member of the city library board and the chair of the judges committee for Junior Miss pageants. She has also been involved in church and community theater as an actor, director, musical director, accompanist, and choreographer. She says many years attending the BYU Workshop on Church Music provided a valuable continuing-education experience.
Marian McCormick Jackson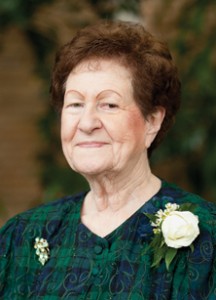 After Marian McCormick Jackson (BS '90) graduated from BYU, she embarked on a career as an educator that earned her the Jordan School District Outstanding Teacher Award and the Huntsman Award for Excellence in Education.
In addition to her BYU degree, the Provo educator holds a master's degree in teaching and learning from the University of Utah. Of the 10 years she attended BYU she says, "My time at BYU helped me be a better teacher, listener, and problem solver. As I was inspired, I found ways to inspire my students. To be taught by the Spirit as I was at BYU is a life-changing experience."
The mother of eight has taught in several schools in Utah and Salt Lake counties, and she says that her greatest joys outside of family life have been her opportunities to teach math and reading to children and adults.
Sandra Stonehocker Mangum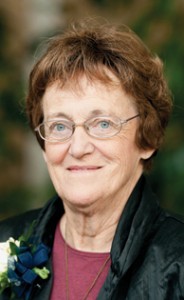 Former BYU nursing professor Sandra Stonehocker Mangum (BS '58) says BYU has been her life. Her efforts at the university have been acknowledged with several awards, including the Karl G. Maeser Distinguished Teaching Award, Teacher of the Year award (given by the BYU College of Nursing students), and the Utah Nurses Association Celebrate Nursing Award.
While she did work as a staff nurse, she spent much of her career as an educator at the university level. She also spent 10 years working at the BYU Motion Picture Studio as an instructional designer before returning to the nursing faculty. In addition to her nursing degree, Mangum has another undergraduate degree in French and music from BYU and a master's in nursing education from the University of Washington.
Twice she has taken students to Guatemala for clinical experience in the operating room. She has worked with the Hirsche Smiles Foundation and completed her 23rd mission with Smiles in February.
Ben S. Markham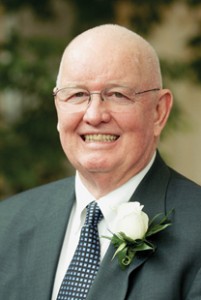 After retiring as vice president of engineering for ExxonMobil Research and Engineering, following a career that spanned more than three decades, Ben S. Markham (BES '71) and his wife, Julie Cannon Markham ('75), traveled to Ghana, where they served an 18-month service mission. As the local unit area auditor, Ben trainedlocal leaders on Church financial processes in seven West African countries.
As the Provo couple worked in rural villages, Ben noticed that homes and classrooms had insufficient electricity. He also saw the scarcity of play equipment for the energetic children they met. So when they returned home, Ben worked with BYU faculty and engineering students to create playground equipment that generates electricity from children's play.
Since January 2007 the founder and president of Empower Playgrounds Inc. has seen his idea grow into a 501(c)(3) public charity that helps give children in rural Ghana better educational opportunities.
Niels E. Valentiner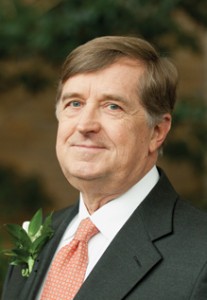 Architect Niels E. Valentiner ('67) is the founder and president of award-winning VCBO Architecture. For the last 36 years, he has shaped the firm into one of the major architectural companies in the western United States, and his extensive architectural design experience includes several buildings at BYU, including the football athletic facility and indoor practice facility, the new broadcasting building, and the baseball stadium. He has also worked on several temple designs for theChurch, among them the Rome Italy Temple.
Valentiner has been awarded with the Knight of Dannebrog, 1st Degree, from Her Majesty the Queen of Denmark, among other honors. He has also been an honorary consul for the Royal Danish Consulate.
He has reached out beyond his professional career to provide leadership and development for CHOICE Humanitarian, which works in partnership with rural villagers to eliminate extreme poverty.