Fear Not: Messages of Hope, Healing, and Peace in the Book of Revelation
Fear Not: Messages of Hope, Healing, and Peace in the Book of Revelation
Reg C. Christensen (BS '75)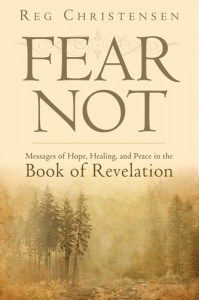 The book of Revelation can seem intimidating, even though Joseph Smith called it "one of the plainest books God ever caused to be written." In this interpretation and guide to the book of Revelation, Christensen shares insights and encourages personal inquiry. He integrates scripture, doctrine, statements from General Authorities, and personal insights from his years as an instructor in the Church Educational system. Fear Not(Covenant, 260 pages) includes an introduction to John and an overview of the book of Revelation, then takes the reader step-by-step through the book of scripture.
The Gift and Power: Translating the Book of Mormon
Brant A. Gardner (BS '76)
In The Gift and Power (Greg Kofford Books, 359 pages), Gardner examines how the Book of Mormon was translated from golden plates almost 200 years ago. Gardner divides his book into three sections: a history of the translation process, using historical accounts; a linguistic examination of the text itself, in an attempt to "establish a plausible relationship between the vocabulary, syntax, and structure of the English language and plate text"; and a hypothesis as to how the actual translation might have been done.
War in the Far West: March of the Mormon Battalion
Sherman L. Fleek (BA '82)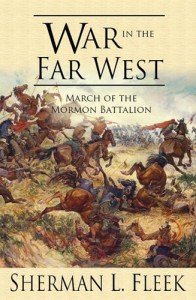 Volume two in Fleek's Called to War series, War in the Far West (Digital Legend, 525 pages) continues with the Barlow family as they march westward with the Mormon Battalion. The historical fiction novel follows Victoria Barlow and her sons, Arthur and York, as they navigate frontier military service and travel to the new Zion in Utah. Fleek, a retired Army lieutenant colonel serving as the command historian of the United States Military Academy at West Point, combines his fiction with historical characters and situations to give readers an accurate sense of the struggles of the period.
Father of a Prophet: Andrew Kimball
Edward L. Kimball
Andrew Kimball, son of early Church apostle Heber C. Kimball and father of President Spencer W. Kimball, is profiled in a biography completed by his grandson, retired BYU law professor Edward L. Kimball. The prophet had spent innumerable hours working on a biography of his father but did not finish it. Father of a Prophet (BYU Studies, 274 pages) connects three generations of faithful Saints and provides insight into the Church's maturation from a pioneer religion to an international organization.